For those keeping a close eye on everything Zac Efron is doing now that he's kinda sorta living in Australia – from his movements to every time he lets out a fart, presumably – there's a new rumour going around that he's split with his Byron Bay belle, Vanessa Valladares. Christ on a bike, I can't keep up anymore.
The latest whispers powering the Zac Efron Rumour Mill™ is that they've parted ways after their whirlwind romance, simply based on the fact that she's been spotted in Byron Bay on her own, while Zac is over in South Australia on a shoot for an upcoming film.
An unnamed source  – take a big ol' grain of salt here, please – has told The Sun that it was the distance between the couple that led them to call it quits about six months after getting together in Byron. Apparently, the quarantine laws between South Australia and New South Wales, the two couldn't spend time together while Zac films his role in the upcoming flick, Gold.
This still-steeping tea comes barely a month after big claims came out that Zac proposed to Vanessa at his 33rd birthday party, where Chris and Liam Hemsworth, tennis legend Pat Rafter, and The Voice host Renee Bargh were noted down as guests.
At this point in the whole saga, I'm feeling mostly like this: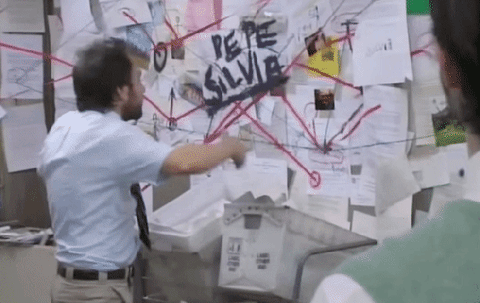 Whether the Zac Efron and Vanessa Valladares split is true or not is yet to be seen, and I guess we won't have any kind of confirmation on the status of their relationship beyond this tongue-waggling "source" until the South Australian borders reopen to NSW and one of them is able to scoot over to see the other.
Until then, it's just another page written in the soap opera that is Byron Bay celeb life.
But if the split is all legit – game on, molls.