I've been following the breakup of Zac Efron and his Byron Bay girlfriend Vanessa Valladares like a fucken' hawk since it was revealed yesterday.
The whole thing has mystified me from the beginning, mostly because of how bloody abrupt it was. You don't go from happily travelling the country together and starring alongside each other in a Netflix series to suddenly calling it quits.
Then today it was revealed that, as I previously speculated, a wild chain of events led to the end of their whirlwind romance, and apparently those events involve Byron Baes and Kyle Sandilands.
According to a report, a mate told Zac that there's rumours going 'round Vanessa is starring in Byron Baes, the controversial new Netflix series.
At the same time, Kyle Sandilands revealed on The Kyle & Jackie O Show that he gave Zac a buzz and asked about the rumours, and Zac responded by revealing that he and Vanessa are no more.
"I'm sure the final nail in the coffin was him seeing the story of her being possibly on Byron Baes and the claims that he was helping her get on it," the mate told Woman's Day.
Meanwhile on Kyle's radio show, he revealed: "I heard a rumour around that Netflix show they were going to do in Byron [the show Byron Baes], which was bullshit, that Zac was trying to pull strings to get her on that show. So that's what I rang him about."
I know Woman's Day and Kyle Sandilands are both very unreliable sources, but the timeline fits like a fucking glove here.
The report adds that "Zac sent her home from the set [Down to Earth with Zac Efron]" after finding out about the Byron Baes whispers from a friend, which, again, surely must be Kyle?
"He's a very good person who wanted a genuine, normal, down-to-earth partner," the insider said.
This is all just hearsay, so pls take it with a large grain of salt, but I just can't fucking get over the fact that this fairytale may have been torpedoed by a dumb Netflix show about influencers and Kyle fucking Sandilands.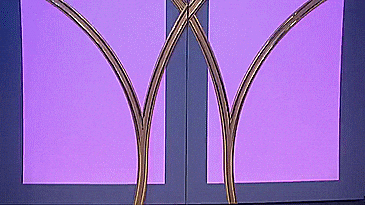 I just can't.