We've just copped some more tea about the unexpected breakup of Zac Efron and his Byron Bay girlfriend Vanessa Valladares, which has sent local singles into a tizzy (he's in Brissy RN, I hear).
When I wrote about the split yesterday, I pointed out that it seemed heaps shady because as recently as the Easter long weekend, the pair were joined at the hip. She's been travelling with him while he films his upcoming projects including Stan Original Film, Gold, and his Netflix documentary series, Down to Earth with Zac Efron.
She even appeared in a few scenes of the doco, as she was spotted on-set alongside Zac's lil bro Dylan Efron, and was presumably introduced as his girlfriend.
So to go from happily travelling together and starring alongside one another in a Netflix series to suddenly calling it quits makes it seem like something wild and sudden must've happened, right?
Well, according to this bonkers new report by Daily Mail Australia, their abrupt split had to do with *checks notes* that new influencer Netflix series, Byron Baes.
Some sneaky insider spoke to the publication, claiming that Zac Efron broke up with Vanessa "after discovering she was to appear on a controversial new reality show."
The source claims that after seeing reports that she was starring in the controversial Netflix series, they called it quits and she flew back to her native Byron.
The insider says that learning of his GF's new venture was the "final nail in the coffin" of an already rocky relationship.
"He's a very good person who wanted a genuine, normal, down-to-earth partner," the insider said.
"Zac sent her home from the set [Down to Earth with Zac Efron] last week. There still may have been a chance."
They added, "I'm sure the final nail in the coffin was him seeing the story of her being possibly on Byron Baes and the claims that he was helping her get on it."
Apparently Zac is refusing to read any news articles about him because he's "very hurt" and when a mate sent him the story about Vanessa starring in Byron Baes, he lost it.
And I think I know just who this ~mate~ is.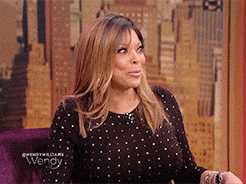 Upon reading a gossip story that claimed Zac Efron was actually "pulling strings" to try and land Vanessa a role on Netflix's Byron Baes, his Aussie bestie Kyle Sandilands gave him a bell to ask him about it.
As the shock jock recounted on the radio yesterday, Zac Efron responded by telling him that not only is the rumour bullshit, but the pair have actually split up, which low-key supports the "nail in the coffin" theory.
"I heard a rumour around that Netflix show they were going to do in Byron [the show Byron Baes], which was bullshit, that Zac was trying to pull strings to get her on that show," Sandilands said. "So that's what I rang him about."
The aforementioned report featured in Woman's Day on Monday and claimed that old mate Zac was "determined to make Vanessa Valladares a star" on the upcoming show.
Here's the thing, I'm all about being discerning when it comes to which gossip stories to believe and which are total BS, but the timeline of all of this actually seems to fit.
That being said, Kyle said that there was "no drama" in their breakup but, I mean, he would say that, wouldn't he?
I guess we'll find out for sure when / if Vanessa shows up on Byron Baes. Stay tuned.