Since the dawn of time (well, at least since whenever TV was invented) the small screen has been a source of much laughter and joy. Me, I love a good 90s comedy: Seinfeld, Friends, The Nanny, Will & Grace – what a time it was. But there's only so many times you can rewatch the classics, which is how I stumbled upon Stan's Younger a couple of years back.
A friend had briefly mentioned that she'd watched Younger and liked it, and I'd read that Darren Star (the man behind another 90s classic, Sex and the City) had created another comedy so was already keen to give it a watch. The clincher? Hilary Duff, who I'd been obsessed with since Lizzie McGuire and in my eyes can do no wrong. So I sat down one rainy Sunday to watch one singular episode of Season 1, and a couple of hours later realised I'd binged the entire 12-episode season without moving from the couch.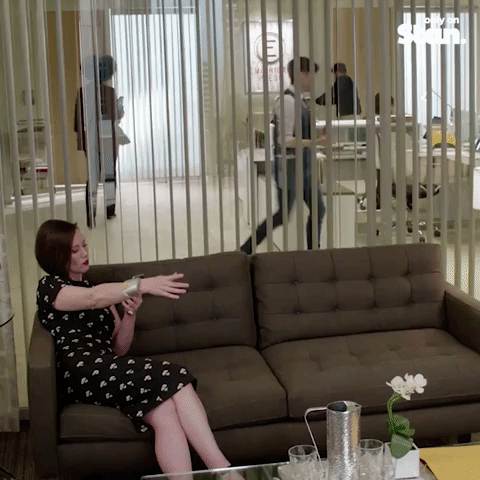 If you haven't watched a single episode yet, here's a primer on the v. simple yet extremely hook-y premise: Liza (Sutton Foster), a 40-year-old recent divorcée, needs to get back into the workforce but finds she's being discriminated against due to her age. So in one job interview, she says she's 26 and voila! gets a job at New York publishing house Empirical Press, albeit in a lowly assistant position under head of marketing Diana Trout (Miriam Shor).
There, she makes friends with Hilary's character Kelsey, who together with the rest of Empirical's staff has NO IDEA that Liza is really 40. Neither does the extremely young and super hot tattooed guy named Josh (Nico Tortorella) that she starts dating. In fact, the only person who is in on Liza's Giant Lie is her mate Maggie (Debi Mazar) who she lives with in an extremely trendy area of Brooklyn.
I'm not a scientist, so I can't explain to you why Younger is such addictive viewing, but maybe it's a combo of everything above: a zesty caper in the form of a Giant Lie, a glamorous NYC location (with added hipster bonus of Brooklyn), excellent casting – Hilary, Sutton, Debi and Miriam are all killer – an extremely attractive man in the form of Mr Tortorella and I will even point out that the girls all wear fab and also questionable outfits constantly.
Without completely spoiling every plotline, in Seasons 1-4 of Younger we see Liza constantly attempting to keep up her 20-something façade while wrestling with the fact she's lying to people she really cares about, a new (and more age-appropriate) love interest in the form of Empirical head honcho Charles (Peter Hermann), Kelsey embarking on a series of tumultuous relationships and Josh being shirtless an awful lot. The characters are far from perfect, they're not 2D – each one is flawed and for me, I find something relatable about all of them.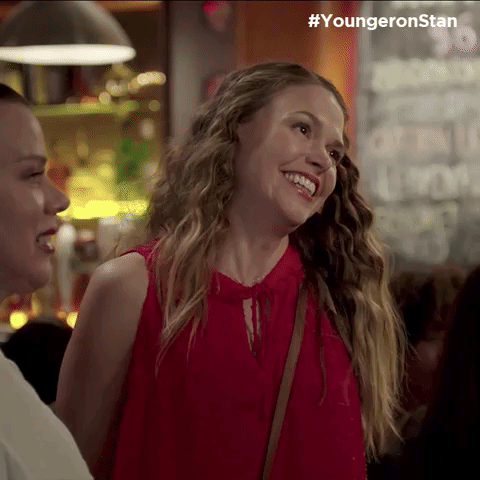 A bonus? Younger episodes go for around 20 min each, so it's the perfect thing to chuck on when you want company while chowing down on your Uber Eats, you've got time to kill between weekend engagements, you want something easy to watch when you're brutally hungover, or you're a bit of a Nanna like me and can only fit in a tiny episode of something before you go to bed at 8.30.
Younger Season 5 kicked off on June 6 (new episodes stream exclusively on Stan weekly) and with a long weekend looming, there's plenty of time to catch the hell up on 1-4 before you tuck into the fifth. If you're a human being with a sense of humour, then you're in for a treat.
Image: Stan