Footage has surfaced of Kourtney Kardashian's ex Younes Bendjima getting into a bit of a barney with an employee at L.A. hotspot Delilah a few months back while he was still dating the reality star.
[jwplayer 2vos7s9m]
The gossip mongers at TMZ released surveillance footage that shows the 25-year-old leaving the West Hollywood restaurant with Drake, Odell Beckham Jr. and at least a dozen other men at 2:15 a.m. on March 24.
The staff member opens the back door to the parking lot before saying something to the men.
An insider who was present at the time of the argument reportedly told the website that the staffer "talked smack", which aggravated Bendjima.
The model can be seen punching the employee and pulling his hair. One of his mates joins in and the employee falls to the floor.
Meanwhile, Drake, 31, and Beckham, 25, stand back and watch as the whole altercation goes down.
The victim initially filed a police report but ultimately decided not to pursue charges.
As previously reported, Bendjima and Kardashian officially called it quits earlier this month, meaning that they were still an item when the incident occurred.
Wonder if the Kar-Jenner klan were aware of his little scuffle?
Perhaps Kourt used her powers of persuasion to bury the tape and now that they're over she's given TMZ the go ahead to release the vid.
After all, as fans of Keeping Up With The Kardashians know, the famous fam and the gossip gurus are in each other's pockets so this theory isn't totally farfetched.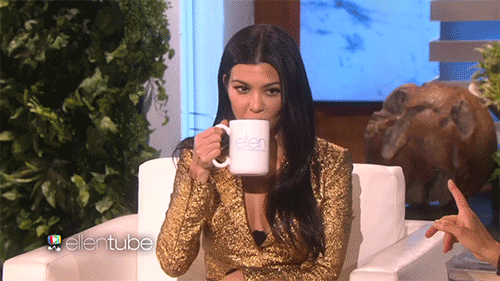 Meanwhile, neither Bendjima, Drake or Beckham have commented on the altercation.