It's been a few months since beloved comedy series Unbreakable Kimmy Schmidt came to a sad end but Netflix already has plans to revive it to appease fans.
[jwplayer x4Q6C1lV]
Variety reports that the international streaming giant is spinning a one-off interactive special, in the vein of Black Mirror: Bandersnatch.
It's Netflix's first interactive comedy where viewers will be able to make choices on behalf of the show's characters and take them down different story branches, each of which will result in different jokes.
Several top-notch cast members are returning for the interactive special including Ellie Kemper in the title role, Tituss Burgess, Jane Krakowski and Carol Kane.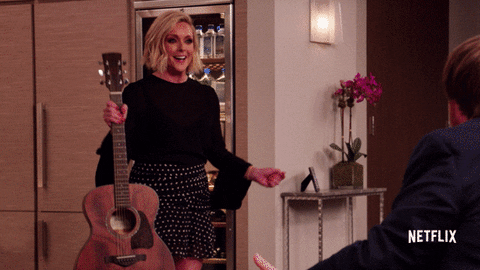 In its announcement, Netflix quoted creator and executive producer Tina Fey as saying that the interactive special "will be a great way to officially complete the series."
The currently untitled project will debut on the streaming service in 2020.
The announcement of the interactive special comes after the fourth and final season of the show dropped in January.
Over its four-season run, Unbreakable Kimmy Schmidt earned 18 Primetime Emmy Award nominations, including for best comedy series.