It's time for the Twihards to emerge from their caves and underground bunkers 'coz your fave bloodsuckers are returning via a Twilight live-to-film world tour.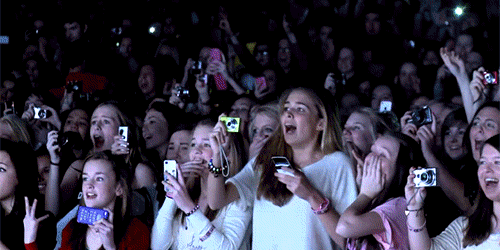 [jwplayer LnCPEFXm]
Deadline reveals that Lionsgate is set to revive its $3.3 billion grossing Twilight Saga franchise with a tour featuring a full orchestra performing Carter Burwell's original film score timed to a screening of the first film in the franchise.
Directed by Catherine Hardwick from a Melissa Rosenberg script, Twilight told the story of a moody transfer student named Bella Swan (Kristen Stewart) who falls in love with both the mysteriously sexy vampire Edward Cullen (Robert Pattinson) and ripped werewolf Jacob (Taylor Lautner).
"We're thrilled to launch another live-to-film tour in the footsteps of our Hunger Games and La La Land international concert events," said Lionsgate's Jenefer Brown.
"The combination of author Stephenie Meyer's brilliant storytelling, Carter Burwell's musical genius, and a truly legendary underlying film and book property will continue to expand the world of Twilight and introduce it to legions of new fans around the world."
Lionsgate has previously done this withThe Hunger Games In Concert and La La Land in Concert, with more than 125 performances in 25 countries to date.
what a time that was… what a time, indeed
Seven years have passed since Breaking Dawn – Part 2 was released, ending the cash cow film franchise so now that the Twihards have matured, I wonder if they'll still hold their same stance on the Edward vs. Jacob debate.
Edward boi over here; now, then and forever.