Sure, breakups are heartbreaking but have you ever been completely invested in a series only to find out that it's been axed when there are so many more storylines to be explored? Devastating stuff.
Meanwhile there are shows out there that have gone on for far too long and have turned to shit yet they keep pedalling more crappy episodes, but some of the most iconic shows of all time only got three or four seasons? Where's the justice!?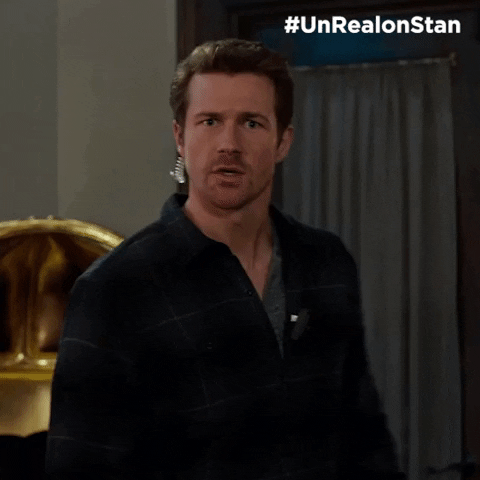 Here, we're remembering all the shows that were given the boot before their time – and thankfully, you can go down memory lane whenever you want because they're all available to stream on Stan.
The demise of The O.C. will literally haunt me until my last dying breath.
What was once a shining beacon in noughties television completely fell apart after Mischa Barton left the series and our awesome foursome became a not-so awesome… threesome.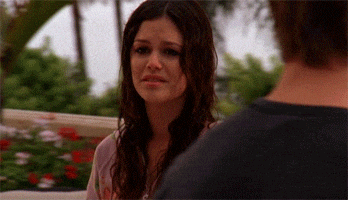 For a show that housed so many beloved characters, four seasons really weren't enough to do it justice. And I don't just mean Marissa, Ryan, Summer and Seth, the secondary characters (Julie Cooper, Sandy Cohen etc) were all fkn time.
But ultimately there was no turning back after seeing Ryan crying over Marissa's corpse (#neverforget).
So while I fully understand why the series ended after season four (let's be real, the show died with Marissa), the night was still so young for The O.C.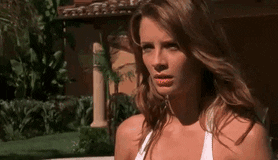 Okay, HEAR ME TF OUT!
Sure, the eighth and final season of Charmed was a disgrace. The budget was cut so low that they had to kill off Leo, they couldn't afford to film any outdoor scenes and they made Kaley fkn Cuoco the ultimate big bad 'coz they didn't have the dosh for an actual monster. I get it, the show turned to shit and needed to be vanquished.
But while fans and even Holly Marie Combs have speculated that the quality dipped 'coz they'd already tried every storyline every witch way, I have to respectfully disagree.
Through all the ghosts and grimlocks and elves and avatars that were introduced, there's one storyline that we were DYING for but never got: Prue's return.
Shannen Doherty's sudden departure left a massive hole in the series and while Rose McGowan's character of Paige did a fabulous job of picking up the mystical pieces, there are so many questions that will always be left unanswered and therefore I would've liked at least another season and a spell to be cast on Doherty so she'd agree to help wrap things up.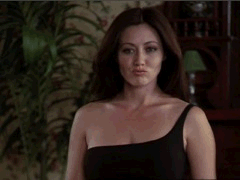 Faithful readers, I want you to let the following sentence sink in. In fact, say it aloud: Veronica Mars only ran for three seasons.
Ya got that? Veronica Mars only ran for THREE goddamn seasons.
And while there was a film adaptation via Kickstarter in 2014 and an eight-episode revival on its way, it's a goddamn shame that we didn't cop more seasons of the teenage super-sleuth in the noughties landscape. The hair, the outfits, the sass, ALL OF IT.
Don't get me wrong, the revival will be sick, but whether or not grown-up Veronica Mars will have the same spunk as her teenage self remains to be seen.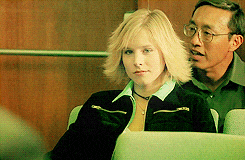 Damn, upon reflection Rachel Bilson really had some shitty luck, didn't she? This is the second time a show of hers has landed on this list (is she a curse?).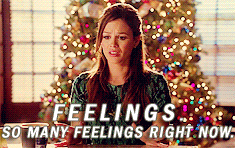 Hart of Dixie was Bilson's next big thing after The O.C. where she played Zoe Hart, a doctor aspiring to become a heart surgeon like her father who after failing to score a job after four years of residency at a New York hospital ultimately moves to Bluebell, Alabama to work at a general medical practice.
First of all, who doesn't love the premise of a gal from the big smoke transitioning to life in a small country town which, BTW, is a picturesque and wholesome setting for the series.
Plus the character Zoe is v. loveable, feat. all the sass of Summer but in a more adult sense (I like to think it's what Summer would've become had the show continued).
But, much like The O.C., the series was canned after its fourth season, just after Zoe gave birth to her bubba, leaving an entire storyline unexplored.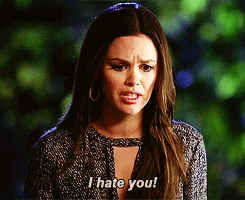 The announcement that UnREAL had been axed after just four seasons was, for lack of a better word, UNREAL.
Being in the height of reality TV, the series was a genius insight into what goes on behind-the-scenes and with the Bachelor steam train showing no signs of slowing down, we were absolutely loving this piss take on the world of fake drama.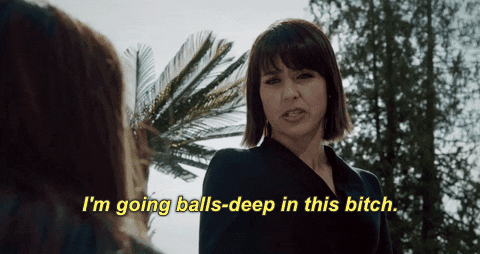 The fourth and final season of the series featured a Bachelor In Paradise-style spinoff of the hit dating competition Everlasting which was right on the pulse of what was going on in real life TV as BIP is all the rage both here in Oz and over in the U.S.
And a fuck ton of scandal unfolding on reality TV IRL, I can't help but wonder what other ~controversial~ Bachie BS could've been covered on the series. Sigh.