The news broke today that Khloé Kardashian has once again broken up with her baby daddy Tristan Thompson, who she had originally taken back after a very public affair with Kylie Jenner's best mate Jordyn Woods.
The man is allegedly a root rat of the highest order, with the latest scandal involving not one, not two, but THREE random women (allegedly). It's hard to keep up with all the claims surrounding Tristan, so I've helpfully dived into the archives to give you this running timeline. Yes. I'm exhausted now. He's a busy man.
It's important to note here that I think he is the villain in this situation and am not wishing to drag these women through the mud at all. I'm merely using their names and the dates to anchor the timeline.
1. Khloé Kardashian, 2016
Well looky here. Yep, the first big news story about Tristan Thompson's alleged cheating came when he started dating Khloé herself — which just happened to maybe-coincide with his relationship with model / blogger Jordan Craig.
According to court documents obtained by RadarOnline, Jordan claims that she was one month pregnant when she found out Tristan was being unfaithful, saying she saw pap pics of them together. While she doesn't name Khloé Kardashian, the time frame (August 2016) matches up with when he and Khloé were first spotted publicly together.
According to RadarOnline, Jordan says in the court docs: "Their relationship went viral and everything took a turn for the worst. Every day several articles were published worldwide mocking my new unfortunate reality and my pregnancy would now become one of the most popular gossip headlines due to the woman Tristan was now publicly dating during my pregnancy."
According to INSIDER, Jordan and Tristan dated for about two years but it's unclear when they broke up. Their son Prince was born in December 2016.
2. "Side Chick", 2016
In addition to Jordan Craig, BET reported that when Tristan Thompson and Khloé got serious, he still had a "side chick" on the go. Apparently the warning came from "a source close to Craig" and they were issuing somewhat of a warning to Koko that her new boo was not to be trusted. The so-called side chick was never named, so this evidence is patchy at best.
3. Two Women At Hookah Lounge, 2017
Perhaps the most infamous of Tristan's scandals (I said perhaps!) was when footage emerged of him appearing to cheat on Khloé with two women while she was three months pregnant in October 2017. The footage was taken in a hookah lounge in Washington D.C. Tristan was in town at the time playing for his NBA team the Cleveland Cavaliers, and he was shown in the video kissing and, er, motorboating two unnamed women. The video was bad enough, but the fact that it actually came out in April 2018 — days before Khloé gave birth to their daughter True Thompson, was even worse.
4. Lani Blair, 2018
The week before the above footage emerged, a video of a woman accompanying Tristan Thompson to his NYC hotel was published by the gossip lords at TMZ. This liaison happened just days before Khloé gave birth, with TMZ alleging that the woman was seen " hanging all over Tristan at an NYC nightclub earlier in the evening" and that she "eventually left with a Louis Vuitton overnight bag … seeming to indicate she'd been at the hotel for some time with Tristan."
Page Six eventually ID'd the woman as model Lani Blair, and even went as far as claiming that Blair spent four hours with Tristan and "emerged wearing a different outfit". Welp, certainly doesn't seem like they were enjoying an innocent room service burger and a bad movie, does it?
Khloé's konfirmation, 2018
It's important to note here that despite these videos both emerging, Khloé stayed with Tristan Thompson — which is totally her choice to make. Despite that, many criticised her decision, and in June 2018 she address it on Twitter.
Not exactly Queen Persia, you have no knowledge of what goes on in our household or the enormous rebuilding this takes to even coexist. I'm proud of my strength. I appreciate your opinion and I hope you hold that same opinion to everyone else who has stayed in situations.

— Khloé (@khloekardashian) June 25, 2018
The fan indicated that she just felt protective of Khloé, to which she responded: "I love you for that and girl trust me don't I understand!!! I appreciate you." In September, she commented on some Instagram posts further confirming the allegations against Tristan.
Jordyn Woods, 2019
Ahhh the Jordyn Woods scandal. What an absolute time this was. Did I wake up at 3am on a Saturday to get the Red Table Talk tea direct from Jordyn to you, our faithful PEDESTRIAN.TV readers? You bet your ass I did. Anyway, to backtrack, in February 2019, reports emerged that Tristan Thompson had cheated on Khloé again, this time apparently with Kylie Jenner's best mate / housemate Jordyn Woods.
After posting some vague sad poems on Instagram, reports emerged that Khloé had broken up with Tristan because she found out that he hooked up with Jordyn at a Valentine's Day (ouch) party. Everyone from Khloé's best mate Malika Haqq to her big sis Kim Kardashian weighed in on the rumours, until it was all confirmed by Jordyn Woods when she appeared on the Jada Pinkett Smith Facebook series Red Table Talk on March 2, tearfully apologising for sharing a kiss with Tristan. Khloé reacted angrily, calling her a liar, before seemingly seeing the error in her ways and directing her vitriol at Tristan by the following day.
The entire scandal then played out on the family's TV show Keeping Up With the Kardashians in June 2019. Khloé and Tristan broke up, and seemingly stayed broken up, until 2020. Honestly, we all did weird things in the pandemic.
Sydney Chase, 2021
But as they say, once a cheater, always a cheater. The man has shown a clear pattern of behaviour, so I don't think anyone was surprised when reports came out earlier this year that a model by the name of Sydney Chase was claiming that she'd been hooking up with Tristan in April this year.
In fact, Sydney went as far to claim it was going on just a day after he posed for happy snaps with Khloé at his daughter True's 3rd birthday party. She also shared screenshots which she claims showed DMs from Khloé, asking if their "conversation could remain confidential". Hmm. (She later copped a cease and desist from Tristan Thompson, but she doubled down and said she had "proof" of the alleged affair with Tristan.)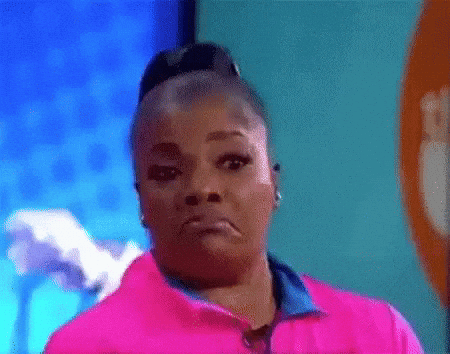 The reports emerging today claim that it was indeed the Sydney Chase allegations that were the final straw for Khloé, saying she broke up with Tristan in April after the stories came out.
Three Dishevelled Women, 2021
Look, we don't have a confirmed breakup date (or even a confirmed breakup) from the Khloé kamp, so perhaps these three women are rebound flings and not incidents of alleged cheating. But the Daily Mail today reported that Tristan Thompson disappeared into a bedroom at a Bel Air party and when they emerged, the women looked "dishevelled".
Hey, maybe one of them lost a contact lens and chaos ensued? We can't know what went on there. Also, as I said he could be a single man now and can rummage around on the floor for contact lenses with as many ladies as he wants.
Anyway, there it is. An exhaustive look into Tristan Thompson's sex life. I need to go wash this off — you might want to as well.
Image: Getty Images / Hollywood To You / Star Max