The reality TV OGs of The Hills are back and they're bringing their brand of drama to the new generation, only they've traded MySpace for Instagram, vodka bottles for baby bottles and Lauren Conrad for Mischa Barton.
[jwplayer B1lpeAaE]
The general purpose of the pilot episode of The Hills: New Beginnings is to explain WTF they've been up to since the show wrapped almost a decade ago, with each gang member explaining why they left L.A., where they've been living, what their relationship is currently like with their former friends, and why they've returned.
Several elephants in the room are addressed via headlines that flash across the screen as the pals discuss major topics like Caitlyn Jenner's transition, Spencer and Heidi Pratt's seclusion, Audrina Partidge's divorce and Stephanie Pratt's arrest, to name a few.
The mates initially reunite in splinter groups, with Heidi and Whitney Port gathering at Audrina's new home to christen it with a bott of champs.
Meanwhile Spencer, Brody and Frankie Delgago meet up for drinks where they hash things out, including the fact that neither blokes were invited to Brody and Kaitlynn Jenner's wedding which is a fairly awkward scene.
Awkward for them, I mean. It's reality television GOLD for us.
Okay, now to the newcomers.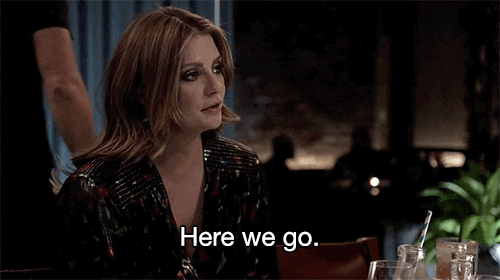 Wondering why on god's green earth Mischa Barton has joined The Hills? It's explained in the ep that apparently she used to party with them back in the early noughties when both The O.C. and The Hills were all the rage and the gals were at equal levels of It Girl.
Mischa explains that after loads of terrible shit happened to her in Cali (she doesn't give specific examples but I'd say joining Dancing With The Stars would be one of them), she moved away for a minute and now she back and better than ever.
California here we come, right back where we started from.
And as for Pamela Anderson and Tommy Lee's son Brandon Lee, the brooding bad boi is a good mate of Brody Jenner who buys a lush new pad nearby.
He FaceTimes Jenner and divulges that he just completed a booty call from the night before. Nice, huh?
Credit: Getty
A bathrobe-clad Lee is then visited by his Julian Assange-loving mother who, according to him, "moved away to France when Trump was elected."
We are introduced to the dude via FaceTime with Brody where Brandon explains that he just completed a booty call from the night before. Nice, huh?
Then, wasting absolutely no time, Pamela herself enters the building to suss and sage her son's new pad.
As Brandon gives Pam a guided tour, still in his bathrobe from the night before, I might add, the Baywatch star whips out a sage stick and does a lap around the place, smudging everything in sight, including her son's genitals.
I'm not even shitting you, the woman legit holds the sage stick under her kid's bathrobe to let the smoke waft up to his nuts.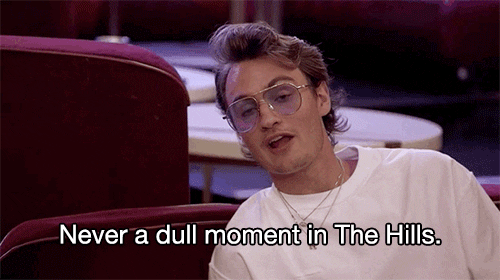 Where the OG members are lacking in adventure thanks to their newfound roles as husbands, wives and parents, Brandon will most likely hold down the fort, spice wise.
Speaking of spice! Justin Bobby, ~dreamy~ as ever, meets up for catch-up dins with ex Audrina.
You can just SENSE the old flame being rekindled through the screen and I'm betting that'll be a major storyline as the season goes on.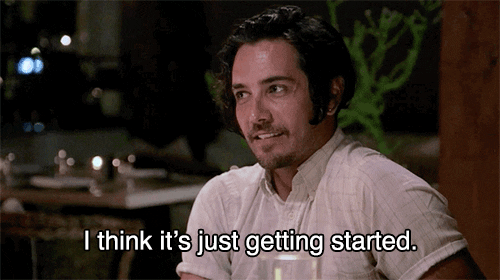 you don't say 😉
We end with each member of the gang getting all tizzed up for Stephanie Pratt's welcome home party.
Mischa is super nervy after finding out that arch-nemesis Perez Hilton was invited so that the two could clear the air after years of him trashing her appearance in the tabloids.
Meanwhile Spencer and Heidi are worried about seeing Stephanie again after all this time and based on the teaser for the next ep, this shindig is gonna be filled with as much tea as the Hollywood events from days of old, and then some.
The Hills: New Beginnings airs every Tuesday on MTV at 12:00pm.