Believe it or not, a large percentage of our readers are royal nuts, therefore any piece of royal intel that comes our way will be delivered to you in a nice, spicy package. Here's one we prepared earlier: smash hit series The Crown has officially found its Prince Charles and he is fkn bang on.
The leading lad who nabbed the sick gig is Josh O'Connor, an up and coming star who's scored a BAFTA nomination and a BIFA award for his breakout role in God's Own Country.
He will step into the role of the heir to the throne for the show's upcoming third and fourth seasons.
"I am thrilled to be joining The Firm for the next instalment of The Crown," said O'Connor, who replaces Julian Baring in the role. "Seasons 3 and 4 will follow some of the most turbulent events in the Prince of Wales' life and our national story, and I'm excited to be bringing to life the man in the midst of it all. I'm very aware it's a formidably talented family to be joining, but reliably informed I have the ears for the part and will fit right in."
Josh O'Connor. Credit: Netflix.
Prince Charles and the late Princess Diana. Credit: Getty.
Joining O'Connor is Marion Bailey who replaces Victoria Hamilton as the Queen Mother. Bailey's resume includes Allied, Mr. Turner and Vera Drake.
 "Wonderful to be joining 'The Crown,'" Bailey said. "It's a brilliant show, and we have a tough act to follow, but what a gift to be playing the fascinating and greatly loved Queen Mother. Thrilled to be on board and working with such a top-notch team."
Marion Bailey. Credit: Netflix.
The Queen Mother. Credit: Getty.
The second season of the royal-family drama scored an epic 13 Emmy nominations, including one for best drama.
Meanwhile, season 3 launches next year and I can't flipping wait. Neither can Queen Liz, apparently.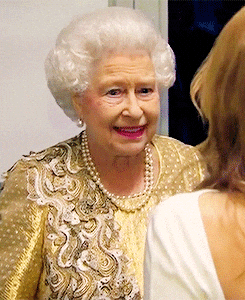 Same bb