***SPOILER ALERT! SPOILER ALERT! SPOILER ALERT!***
As is tradition for The Bachelor franchise, tabloids have spoiled everybody's fun by staking out the airports to see which finalists simultaneously board a plane from an ~exotic~ location for the season finale.
Guys. Legit. I cannot overstate this:
Spoiler.
Fucking.
Alert.
Don't even bother to @ me with your triggered comments if you're pissed that we spoiled the ending 'coz I've given you ample warning to the effect of a neon sign.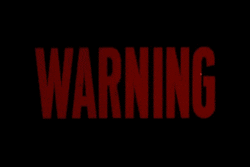 According to the Daily Mail, photos taken in late May/early June show Sophie Tieman leaving New Caledonia on a flight bound for Australia after the final rose ceremony.
Supposedly at around the same time, Brittany Hockley was snapped arriving home at Brisbane Airport.
Both contestants made an effort to conceal themselves in some way with Britt wearing a hoodie v. reminiscent of a bad teen drama villain (A, dat you?) and Sophie wore a cap and had her hair up.
Cop the spoiley pics for yourself riiiiight HERE.
The finale was reportedly filmed at Sheraton's New Caledonia Deva Spa and Golf Resort located on the west coast of New Caledonia.
But I mean, since Nick is rumoured to have already ditched the winner, does any of this really even matter?
According to Woman's Day, it's Brittany Hockley who wins the Honey Badger's heart – only to be dumped as soon as the cameras stopped rolling 'coz he's not over his ex.
"Things fell apart soon after the series ended and he refused to "fake it" to appease the network," an on-set source told Woman's Day.
Apparently Nick still had feelings for his Norwegian artist ex, Martine Strøm Thomassen.
"It's painfully obvious he's never gotten over his ex, Martine Strøm Thomassen and I don't think his family have either as they're still friends on Facebook and Instagram. It was a massive issue for Brit who has nothing to do with her ex," the source said.
And to make it even more fucked…
"Rumours are doing the rounds he's hooked up with someone else recently in Perth and Sydney," another source told Woman's Day.
Regardless, I'm still keen AF to see how this spicy season wraps up 'coz I'm a drama-fiend like that, ya feel?