2021 reality TV szn has officially kicked off, with I'm A Celeb in full swing, the MAFS reunion plus the new season on its way, not to mention Celebrity Apprentice. Then when those guys are donezo, next comes my favourite season of all: Bachelor season!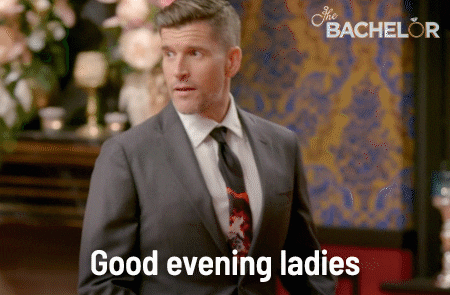 Good evening to you too, Osh!
The So Dramatic! podcast recently revealed that Bachie producers were forced to return to the drawing board for ideas on who this year's Bachelor should be after canning Ash Williams' contract.
The podcast claims that the I'm A Celeb star was all geared up and ready to go as this year's Bachie bloke, but due to the recent allegations against him, Ten has reportedly torn up his contract and is currently on the hunt for a new dude.
We've decided to help 'em out a little with a list of hot suggestions, featuring tons of diversity plus generally well-loved, non-problematic blokes.
1. Shannon Karaka
If history's any guide, producers will be looking within the Bachelor fam for past contestants to take on the role.
I reckon old mate Shannon Karaka from the most recent season of The Bachelorette is a fab choice for Bachelor 2021.
Not only is he sweet and gentlemanly (he took his rejection at the hands of Becky Miles like a fkn champ), but he would also bring some much-needed diversity to the series. Let's face it, we're sick to fucking death of straight white men clogging up our screens.
What's more is he's even got host Osher Gunsberg's seal of approval as he tweeted his adoration of the contestant last year following his eviction:
Ok – Shannon for Bach 2021. There I said it. Mr Polynesia, let's go. I'll fire up the steamer and get the tux ready if you want it. #BacheloretteAU

— Osher Günsberg (@oshergunsberg) October 29, 2020
2. Jack Vidgen
He proved himself to be a fan fave on I'm A Celeb before being yeeted out of the jungle, and since we know Ten recently dumped another contestant from the show as this year's Bachie, why not kick on with a non-problematic campmate: Jack Vidgen.
Australia fell in love with Jack after bravely sharing his coming out story where he revealed that he's currently on the hunt for his other half.
He's also something of an Aussie television veteran, having starred on not one, not two, but three reality shows already, so he's more than earned his slot as a leading man in a series.
Is Australia ready for a gay Bachelor? To quote Jack himself, "YES BITCH!!!"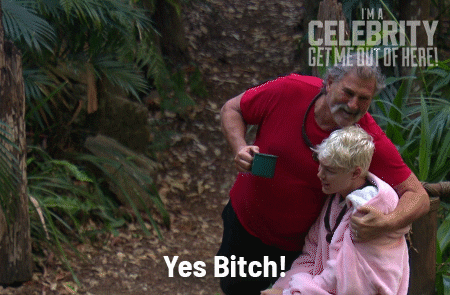 3. Jett Kenny
This Thor-like babe was reportedly slated to be The Bachelor last year until he was switched out for Locky Gilbert.
Why was he switched out? According to So Dramatic!, he found a GF and therefore had no need for the show, but I've just done a quick scroll through his Insta and cannot find any couple shots, so if he's single again, I reckon Ten should jump on that ASAP.
Kenny was reportedly offered a two-part deal to appear on both Dancing With The Stars and The Bachelor. One unnamed contestant from last season even went so far as to tell So Dramatic! that Jett "would've been a full dish in comparison to Locky."
We whole-heartedly agree!
4. Keiynan Lonsdale
Originally from Sydney, Keiynan Lonsdale recently returned to Aus after a v. successful stint in the U.S. where he starred in mega film franchise Divergent along with Disney flick Love, Simon and superhero series The Flash.
He's currently based in Byron Bay where he's filming new Stan Original Series Eden, so now's the time to offer him a Bachie role, I reckon.
I mean, just look at him:
As I said earlier, it's high-time we have a queer Bachie! Plus, I interviewed him a few years back and can confirm that he's the nicest dude:
5. Oliver Hunter
We met Oliver Hunter through our 27Pedestrians campaign and can vouch for him as an 11/10 dude.
He's a powerful disability advocate, stand-up comedian and podcaster from Albury in NSW who says he's always "trying to get a laugh" which is the ideal quality for a Bachie candidate, I reckon.
He has cerebral palsy and describes his political views as leaning left, because "I know the right don't like me." See, what did I tell ya? He's an absolute riot.
6. Dustin Martin
Sure, Honey Badger crashed and burned as a Bachelor, but I reckon we should give another athlete a chance, so how 'bout old m8 Dustin Martin.
The AFL star will appeal to those of us with a penchant for tatts and footy players, plus he scrubs up pretty well, doesn't he?
Exhibit A:
7. Briggs
Ya boi Briggs would tick off a bunch of Bachie firsts:
First Indigenous Bachie.
First muso Bachie.
First comedian Bachie.
First author Bachie.
First Bachie with kiddies.
The list goes on. I literally cannot think of a reason not to have him as Bachie.
8. Cast an unknown
Considering the amount of POC and queer lads in Australia, it's absolutely fkn MIND-BOGGLING that we've gone down the straight, white root for 7/8 seasons of The Bachelor.
And TBH, a lot of the times when the series casts someone we already know, the show can easily become stale and overly manufactured.
Why not chuck out a casting call for DIVERSE men and find an unknown to entertain us this year?