Since her return to the spotlight, Taylor Swift has done barely any interviews and has instead opted for premium magazine covers and an odd daytime TV slot here and there.
[jwplayer LM4wPr7b]
In fact, one of said magazine covers didn't involve an interview at all, but was rather a personal essay written by Swift herself so that she could drive the conversation and say what she wanted to say.
This has been a bit of a letdown to fans like myself who love hearing her discuss her life, the inspiration behind her music, her tour plans etc. but what can ya do.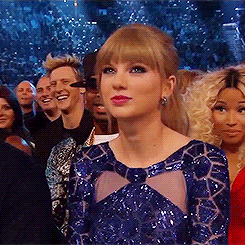 However, Taylor was totally vindicated in abstaining from press while being interviewed by Germany's DPA as the reporter asked a rather sexist question.
Swift was asked whether turning 30 years old was a "turning point" in her life, and if she has plans to settle down with her actor boyfriend of two years, Joe Alwyn.
Swift's British actor boyfriend, Joe Alwyn
Taylor shut the question down and even used it as a teaching moment.
"I really doubt men get asked the same question when they turn 30," she said. "I'm not going to answer that question."
She went on to give a little tidbit about your 20s vs your 30s, however.
"I hear others say that one in his 30s no longer has as much stress and anxiety in life as in my 20s, and I can join in the observation that we are in our twenties looking to gain experience, try things out, fail, make mistakes."
She handled that like the pro that she is.
Following the release of the interview, several media outlets have slammed the interview, reporting that DPA's line of questioning was "sexist."