I have been a Taylor Swift mega fan since day fucking dot. No, I don't mean since 'Shake It Off', I don't mean since 'Love Story', I mean since 'Tim McGraw' when she had curly hair, wore cowboy boots and overused the word "y'all".
Even when #SnapchatGate went down and loads of fans turned on her, I died alone on the hill, standing by Taylor's word and desperately awaiting her comeback 'coz I knew that when it finally happened it would the ~m o t h e r~ of all comebacks.
And friends, I was fkn right.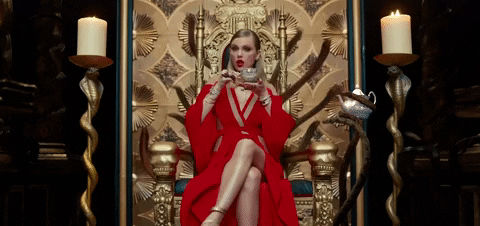 Reputation was an absolute triumph, featuring banger after banger, her music videos have been nothing short iconic and by the looks of it, the Reputation Stadium Tour is going to knock our snake-print socks off when it comes to town next month.
As a die-hard Swiftie, I have, of course, opted for the Snake Pit Package which includes a Reputation themed collector's box, custom designed and uniquely constructed with loaded video screen and other exclusive tour artwork and memorabilia.
Come on the journey with me as I slither into the T-Swift-approved pack…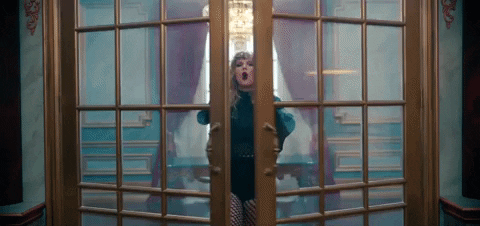 ARE YOU READY FOR IT!?
just a casual mini-stadium, no biggie
In the second tier of the box (yep, the box has TIERS), you'll find:
The Reputation CD (in case you've been listening to her tunes via streaming service and need a physical copy for when CDs become the new records).
An LED VIP Tour laminate with matching lanyard which help Taylor notice you and probably choose you to join her epic girl gang.
A commemorative ticket and acrylic ticket holder for permanent display.
A special edition Reputation Stadium Tour patch.
And on the third and final tier you'll find the limited edition Hardback Reputation book with poetry, paintings, and never-before-seen personal and portrait photos.
Hope you enjoyed the tour! Click HERE to get your hands in this life-changing, ultimate Taylor Swift experience.