You know how some people have a 'type'? Like, when you look through their exes, they all bear some kind of resemblance to each other?
That resemblance might be teeny tiny (like they're all tall), or it might be bloody striking (i.e. they look related) – which brings a whole load of questions: Do they know they're dating their ex's doppelgänger? Are they not over their ex? Or, is that just the type of person they're attracted to?
[jwplayer KuvqrAX2]
The answer differs depending on who you ask. In fact, some people might not even be aware they're dating the same person on repeat.
Anywayyyy, it seems Taylor Swift is one of those people who has somehow managed to (literally) surround herself with blokes who look like actual brothers.
First up is her boyfriend, Joe Alwyn, who kinda reminds us of that guy Sebastian from The Carrie Diaries:
But also, Joe's fair complexion, blue eyes and sandy blonde hair is something Tay's ex, Tom Hiddleston, also had in common:
Now, new pics are circulating showing Taylor casually roaming the streets with Joe and her bodyguard and wait, who the heck is that?
It turns out Tay's personal security – who also has blonde hair – is a dead ringer for her ex and I actually can't look away.
Here's the pic:
Taylor Swift's Bodyguard Looks EXACTLY Like Her Ex Tom Hiddleston — Check This Guy Outhttps://t.co/DKwwXOp9vl

Taylor Swift was spotted out with boyfriend Joe Alwyn and a man that looked… pic.twitter.com/o2jD4k6hm1

— Happy Day 24 (@CryptoTech24) December 6, 2018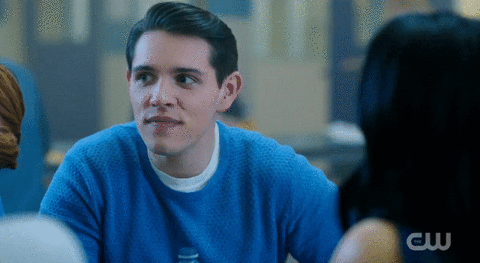 Now, we know this might just be one epic co-incidence, but whoa. If a guy who looked like my ex applied to be a bodyguard, I'd definitely have to think twice about it. To be fair, the fact Taylor actually hired this guy might mean she's just way more mature than most people. In which case, props to her.
Besides, maybe there's a benefit to having a dece body double nearby at all times? Who knows.