Whether or not you believe the engagement of cooked YouTube couple Tana Mongeau and Jake Paul is legit, they're sure as shit doing everything they can to convince you that it is, including partaking in a run-of-the-mill engagement photoshoot.
The mastermind of the trashfire TanaCon and the controversial prankster shared a gallery of pics via Insta and poked fun at the fact that people think it's all a sham.
"Bet you didn't think we'd be engaged for this long… #ThePauls," Tana wrote.
The album includes a bunch of intimate pics such as your standard shot of the couple smooching as the bride shows off the ring, another one with the inclusion of the family pet and another with the bride and groom prancing through a field.
even the dawg isn't buying it
Paul proposed to Mongeau in Las Vegas during her 21st birthday celebration.
As fans probed them on Twitter as to the validity of their engagement, Tana responded with the following tweets.
JAKE JUST PROPOSED

— MY REALITY SHOW IS LIVE LINK IN BIO (@tanamongeau) June 24, 2019
it's not. i'm engaged. holy fuck. https://t.co/dNIvGfOch1

— MY REALITY SHOW IS LIVE LINK IN BIO (@tanamongeau) June 24, 2019
She later posted a photo from Calabasas' Mercedes-Benz dealer, showing off a gift that Paul had given her in addition to the engagement rock.
"Never give up on your dreams, kids. THANK U BABY," she wrote.
However, doubt was recently cast over whether or not her ring is real as multiple ring experts said the images seen on social media present some red flags.
Ira Weissman, founder of The Diamond Pro, told E! News that the ring looks fake as fuck so either the pair plucked out a cheapo ring to trick fans into believing their yarn, or Jake shortchanged his fiance with a knock-off.
"Nothing is a sure thing without seeing the ring(s) up close, but everything about this little clip says 'fake.' You can see the exaggerated sparkling light reflecting off of something in the bottom right of the frame in the beginning of the clip," Weissman told the publication.
"This is exactly what you would want to use to try to enhance the sparkle of a simulated diamond to make it look like the real thing. Plus, the glassy look of the very large center stone as it's brought closer to the camera also points heavily towards it being a cubic zirconia."
One savage jewellery expert also told the publication that Tana most likely used that tacky Kira Kira app to amp up the sparkle on the "lifeless stone".
"Whether or not Ms. Mongeau's engagement ring is real, a rectangular cushion cut center stone is always an excellent choice!" Expert Lauren McCawley told the publication.
"However, the Kira Kira app can only add so much sparkle to a lifeless stone; this is very like a simulant (CZ) or a lab-created white sapphire, which retails around $200."
Sure, they've lasted 2.5 weeks, but what happens when Mongeau realises the ring is supposedly fake?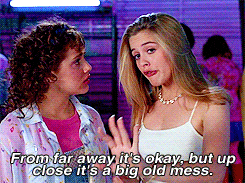 Image: Instagram