Now that Pete Davidson has been propelled into the spotlight by hitching his wagon to Ariana Grande's star, he's gonna wanna make sure his style is on point.
One might even say we need a queer eye for this straight guy…
… enter Tan France!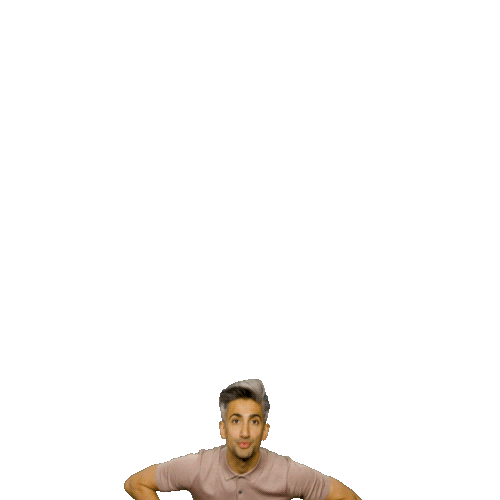 The beloved fash guru has taken on the task of styling the 24-year-old comedian and soon-to-be hubby of the 'No Tears Left To Cry' singer.
During France's recent appearance on Watch What Happens Live with Andy Cohen, a caller asked the Queer Eye queen if he's helped the groom pick out some stylin' threads to impress his pop star bae.
"I just went shopping with him a couple of days ago — so yes!" He responded.
He went on to share his excitement about Grande and Davidson's impending nuptials.
"I'm very very, happy for them. I couldn't be more happy. I think if anybody finds love, that's amazing. I will always support that."
Back in March, France filmed a skit for SNL where they hit up Saks Fifth Avenue to shop for threads that Pete could wear around then girlfriend Cazzie David's fam.
Now that that's donezo, Tan's back on the case to help him with his new ~romance~.
The other Queer Eye guys went on to share their well wishes for the young couple during the interview.
"We all know them and they're sweet. I texted them immediately and was like, 'Hey! Did you get engaged? Oh my gosh, congratulations! I want to send a gift!' But I was really being nosy and he didn't text me back," Karamo Brown told the host. "So I really have no details. I felt like it was my information too and I don't have it."
Culinary king Antoni Porowski defended the pair's engagement after just a few weeks of dating.
"Sometimes you just know," he said.