Look, I've never been a big Suits fan (no shade, the whole legal vibe just ain't my thing) but the second that one of the cast members (Meghan Markle, to be exact) became a member of the royal fkn family, I suddenly became a helluva lot more interested.
[jwplayer YSxwrdaK]
So when the cast were asked about the royal wedding at the NBCUniversal TCA Winter Press Tour Pearson panel, naturally I had to suss it out, purely for tea about the blessed event.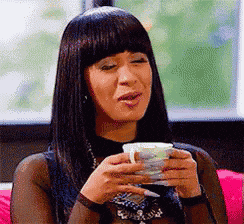 "The thing I'll say about it is that we all went as a family," creator Aaron Korsh said. "When we all went, there were about 10 of us or something … it was unbelievable. I think it changed our lives in certain ways forever. But if it had never happened, we were a family on Suits for 10 years."
Actress Sarah Rafferty shared similar sentiments before Harry and Meghan tied the knot last May.
"We were with each other longer than we went to college or high school with our friends, so we became family in a way," she told Today ahead of the ceremony. "We're still family, so this is a wonderful family affair."
Meghan's co-stars Gina Torres, Patrick J. Adams and Gabriel Macht also attended the royal wedding at Windsor Castle in England last year.
The Suits stars notably stuck together during their trip to the UK for Meghan's wedding. They were spotted having dinner together in Sunningdale, England the night before the nuptials and partook in karaoke on the night of the ceremony.
Markle left the show during its seventh season after portraying paralegal Rachel Zane since the beginning of the show.
Korsh also addressed the Duchess of Sussex's possible return to the show before its series finale which has been heavily rumoured and talked about for months now.
"We're not currently asking Meghan Markle to leave her position with the royal family and join us," he sadly revealed. "I would love it, but I think it's pretty close to zero."
The television producer previously shot down claims that the former actress, who is expecting her first child, would make her return to the small screen.
"People come in and out of your life so we've always had a mix of new and old and I think we will continue with that hopefully in a satisfying way," he told Deadline in January. "As of this minute, I don't know which of our old original cast will be back and which won't because we're so early in the season."
Sorry guys, Duchess Meghan comes before Rachel Zane…