After over two million people hit that mf attending button on a Facebook event about storming Area 51 because they simply cannot arrest all of us wanting to see them aliens, the platform has taken down the event because it "violated community standards", the event's creator has said this week on Reddit.
The original event creator attempted to remake the same event, but that was taken down too. Please press F to pay your respects.
Clearly, the work of Zuckerberg at the behest of Big Alien, the events that were planned for September 20 at Area 51 in Nevada may have been taken down, but plenty more have appeared in its place, like an unkillable monster that just mutates unless you lob it off at the head.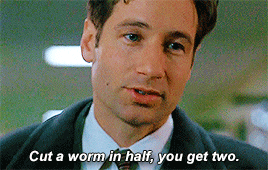 You can take away our place of organising, Zuck, but everyone's already got the date locked away in our memory banks. And maybe everyone will just look for Area 52 now. You simply cannot stop everyone who wants t0 see them aliens.
The official Area 51 Raid event was removed by Facebook. (It was recreated by the official owner, link in comments) https://t.co/74fH8DaiXb pic.twitter.com/1INAwz217q

— Memes (@DankRedditMeme) August 4, 2019
The US Air Force has previously warned people to not visit the Area 51 site on the organised date, as its an open range weapons testing area and highly classified, and in a statement said that anyone attempting to storm the area will be met with resistance by armed forces.
At the time of writing, the original FB event's creator had kicked up a Discord chat space, with over 17,000 members. There's no confirmation as to whether literal millions of teens will show up at Lincoln County, but apparently, the whole area's hotels and motels have been completely booked out.
Stay safe out there while finding the truth, people.