Blogger, Instagram influencer, wellness crusader, swimwear designer and model Steph Claire Smith can now add "married lady" to her bio (if she wants to, that is) after tying the knot with her long-time boyf Josh Miller today.
The pair got hitched in country Victoria a year to the day that they got engaged — in the same spot and everything, according to Josh's pre-wedding post.
Steph of course took to the 'gram today to share a cute snap of the couple kissing at the altar. BLESS.
According to the caption, Steph sported a custom One Day Bridal getup consisting of a skirt and bandeau top, which frankly with Steph's abs would have been rude not to show off.
In the lead up to the big day, Steph built the wedding hype on her IG story sharing posts from mates including Jade Tunchy and model Brooke Hogan, who seemed pretty keen to see the pair tie the knot.
The wedding follows on from Steph's hens party a few months back, which had a Vegas theme and honestly looked fun as.
As for wedding content, the kissing at the altar pic is all we have so far but we're sure more pics will pop up on Steph's Insta soon for us to perve at.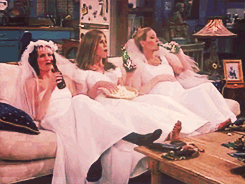 Image: Instagram / @stephclairesmith