Singing sensation Selena Gomez may be all the rage with the kids nowadays but she's earned herself her fair share of haters including one of the biggest designers on the planet, Stefano Gabbana.
The notoriously opinionated Italian fashion mogul and co-founder of Dolce & Gabbana shared his ill feelings for the 25-year-old via Instagram, writing "É proprio brutta!!!" in the comments section of the below post which translates to "so ugly!!!" in English, we are told.
Naturally, Selena's gang of fierce followers hit back at the angry 55-year-old with defensive comments like:
"You're such an asshole! You may not like her, but keep this in yourself, bc Selena never hurt you, she is a wonderful person and she has a beautiful soul. You are a child in the kindergarten. Honestly."

"I think someone pissed they barely have 2 million followers LOL ???????? men in midlife crises who attack anyone aren't men."
And a particularly poignant comment that was definitely written by a user who runs a Selena Gomez fanpage:
"I don't know who you are calling ugly when you be looking like Fungus form Monsters Inc after he gets sucked by The Scream Extractor Machine. Selena is the most beautiful person in the whole world, and she is my Queen. You mess with her, you mess with us Selenators!"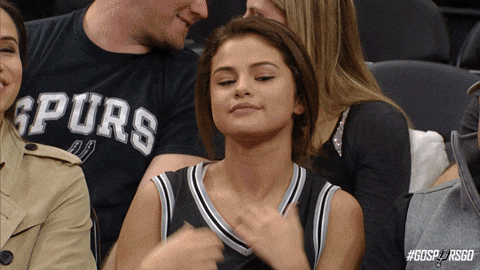 Gabanna and his business parter, Domenico Dolce, have become increasingly unpopular in Hollywood over the past few years after publicly opposing gay adoption.
In an interview with Panorama magazine in March 2015, Dolce made the following offensive remark:
"We oppose gay adoptions. The only family is the traditional one … No chemical offsprings and rented uterus; Life has a natural flow, there are thins that should not be changed."
Queer Eye babe Antoni Porowski recently disassociated from the brand after his social media followers clued him in on the designer duo's beliefs which prompted the celebrity snack to issue the following statement on Instagram:
"With public collaborations come social responsibility. Thank you for bringing my attention that larger conversations and rigorous vetting need to take place before aligning myself with certain brands."
We'd also like to point out that both Gabbana and his partner are openly gay men so yeah, figure that one out…
In conclusion, @dolceandgabbana: