Critics and fans alike have had mixed reactions to the ending of Game of Thrones (GoT) and the cast has had mixed reactions to their mixed reactions. (And if you followed that sentence, you deserve to take Bran's spot. But I mean, I feel like anyone else does).
Sophie Turner, the IRL Sansa Stark, berated the show's haters in a salty post-finale interview with The New York Times.
"People always have an idea in their heads of how they want a show to finish, and so when it doesn't go to their liking, they start to speak up about it and rebel," Turner said.
The actress went on to criticise a popular fan petition demanding that season eight be rewritten and reproduced.
The Change.org petition, which now has more than 1.3 million signatures, described GoT creators D.B. Weiss and David Benioff as "woefully incompetent writers when they have no source material."
Turner called the viral but savage petition "disrespectful."
"All of these petitions and things like that — I think it's disrespectful to the crew, and the writers, and the filmmakers who have worked tirelessly over 10 years, and for 11 months shooting the last season," she said. "Like 50-something night shoots. So many people worked so, so hard on it, and for people to just rubbish it because it's not what they want to see is just disrespectful."
Her co-star Kit Harington also had some not-so-nice things to say about punters who criticised the ending.
Speaking to Esquire, the IRL Jon Snow rinsed the show's critics, insisting that the Thrones fam put a shit ton of work into producing the final season.
"How I feel about the show right now is quite defiant. I think no matter what anyone thinks about this season — and I don't mean to sound mean about critics here — but whatever critic spends half an hour writing about this season and makes their [negative] judgement on it, in my head they can go fuck themselves. 'Cause I know how much work was put into this," the actor said.
I'm beginning to think the real war is between the cast and the fans, TBH.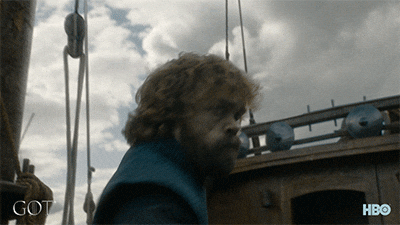 GoT being blasted by critics