Last night were PEDESTRIAN.TV's first PEZZYs, an awards night dedicated solely to giving props to our pop culture faves. We handed out a bunch of trophies – or Golden Shoeys – to the winners, and it was Sophie Monk, the winner of our Film, TV + Streaming Category "Don't Believe Me, Just Watch" who swooped in and low key stole the show with her killer speech.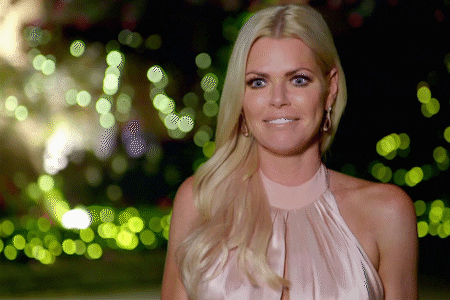 Taking out the prize for her absolute domination as Australia's fave Bachelorette in 2017, Soph took to the stage and apologised for "flashing her undies" to the crowd, before confirming that her PEZZY was in fact the first award she'd ever won. Well, kinda.
I won "Best Naked Chick In a DVD" once. Not even in a movie. Not even for my acting. So I'm so happy to be here. And I've gotta say, I never check any of my media [written about me]. But with Pedestrian, I feel like they're the cool kids. So to win this, I feel like I'm the cool kid at school to get this. I'm so excited, my first award!
She ended her speech with a spectacular drop of an f-bomb, which was frankly more outrageous than a mic drop. Check out her entire speech in all its glory below:
https://www.youtube.com/watch?v=3ll51nNiA1g&feature=youtu.be
Never change, Sophie.
Check out there rest of the big winners from last night's PEZZYs right HERE.