Over the last year, the words 'So Dramatic' have become synonyms with spice, scandal, and drama, and it's all thanks to the So Dramatic! podcast.
Since launching last year, the wild reality telly podcast has served up enough tea to fill an ocean, covering everything from Bachie and MAFS to Farmer Wants A Wife.
A couple of weeks back, in the lead-up to season two, we spoke to the woman behind it all, Megan Pustetto.
The podcast has absolutely popped off! Did you envision it going this bonkers?
Never! I initially set myself a goal to get 100 downloads and not even a full year later and I've almost reached 2 million downloads!
Amazing! What was the moment you knew the podcast had made it?
Definitely the Kiki [Morris] and Renee [Barrett] Bachelor in Paradise reunion. That episode went viral instantly and had tens of thousands of listens in just a few hours. The tea was about our OG superspreader Ciarran Stott and it was piping hot! Then Spotify named So Dramatic! The "most popular" TV & Film podcast for 2020.
So Dramatic! kicked off during a fascinating time in Aussie reality TV. SO MUCH has happened in the last year. What are some of your favourite reality TV scandals from the last year?
It has been a wild year, hasn't it? A personal favourite would have to be Amanda Micallef's GoFundMe campaign saga, which resulted in me receiving abusive voice memos from her and her friends, an iconic email, police being called, and more recently *alleged* death threats.
It became a meme in my Facebook Communi-tea and everyone was lip-synching the voice memos, it was iconic! Actually, anything Amanda does is iconic, she's the gift that keeps on giving!
Amanda Micallef starred in last year's season of MAFS.
I also could not believe Bryce [Ruthven's] "secret girlfriend" scandal that I broke at the start of Married at First Sight and that just kept evolving beyond belief throughout the season! By the way, I am still trying to get Courtney to come on the podcast….
Finding out that "never even had a boyfriend" Belinda Vickers actually did have a boyfriend, — a 73-year-old club bouncer named Mr Ugly who is currently facing indecent assault charges. So scandalous!
And, of course, the fall, rise and fall again of Jamie Doran that had everyone on the edge of their seats. It was an exhausting five hours spent with Jamie in the Byron Bay hinterland and he had a lot to say. Like… a lot. The plot kept thickening.
Who is your favourite interview so far and why?
I love all the chaotic interviews… Jarrod Woodgate kicked things off way back at the start of the podcast and he did not hold back. Nadine Kodsi who went rogue on the entire Bachelor franchise had zero fucks to give, spilling more tea than minutes she was on the show!
Frazer [Neate's] secret girlfriend Shyanne leaving no detail on the cutting room floor was also pure chaotic gold and Amanda's ex-girlfriend Lana Kellah spilling the tea on their set up pap pics was a recent fave.
Rachael Arahill dishing details about her co-stars was also juicy as well as Jaime Gardner being so honest and raw about her fucked up time on MAFS was really eye-opening.
Who is someone that low-key disappointed you? Like you were so pumped to chat to them but they were lame IRL?
To be honest, no one has disappointed me! I chat to all of my guests before interviewing because I only pour the hottest tea on the podcast. I don't want it to be lame. I want the interviews to be more interesting than the shows they came from.
What's an interview you wish you never did and why?
The Jamie Doran mini series. His true colours showed after the series and I regret giving someone whose values and morals don't align with my own, a platform. I think he pulled the wool over all our eyes and we thought he had changed.
Sadly, we were wrong!
Jamie Doran starred in Angie Kent's season of The Bachelorette as well as Bachelor In Paradise.
Who is someone you've been dying to interview but they have refused?
Angie Kent. She's been the most requested guest by far! I've asked her a few times, but she's unable to [do the podcast] because she is still tied to the Ten Network and I am public enemy number one!
Naturally, since your content is so spicy, it's ticked off quite a few local celebs. Who are some celebs who you have beef with / have blocked you?
How much space do we have??? [laughs] It's probably easier to list the celebs who haven't blocked me!
Let me think… Bella Varelis, Amanda Micallef, Steve Burley, Jason Engler, Bryce Ruthven, Melissa Rawson, Patrick Dwyer, Frazer Neate, Elly and Becky Miles, Keira Maguire, Eden and Cyrell, Vanessa Romito, Dav Cannon, Jess Brody, Timm Hanly, Stacey Hampton and Jamie Doran.
What's been your highlight of So Dramatic!?
It would have to be giving a safe platform to women to share their stories of abuse, calling out MAFS misogynists and using the podcast to spread awareness about issues affecting women and other minority groups.
And what's something you wish you'd done differently?
#NoRegrets!
Talk me through the changes that have happened to your social media recently…
Well, my Instagram page has been shut down, so that's a big change! I received an email asking for $2000 and a threat to shut it down and the next day it was gone. Yes, sometimes my personal life is more dramatic than the podcast!
I also created a Patreon this year after the bi-phobic, fat-phobic video I shared of Jason Engler was reported and taken down. I've had to move my spicier content over to Patreon now because it's a safer platform. I will be looking at putting even more content on there this year and doing lots of bonus episodes with tea too hot to spill anywhere else.
What can we expect from season 2?
So many exciting things are happening behind the scenes here at So Dramatic!. If you thought the first 12 months were big, wait until you see what I have planned for the next 12 months. You know what they say… Kris Jenner works hard, but Megan Pustetto works harder!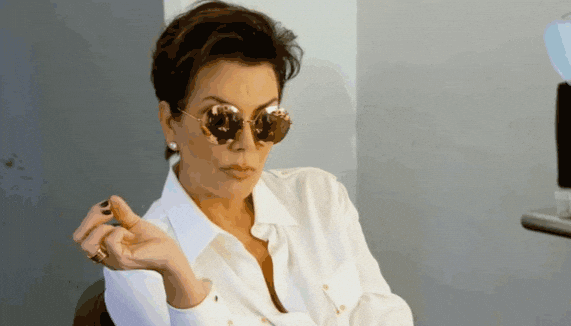 I am also doing my first live show at The Great Australian Podcast festival in Melbourne in November. I have a few special guests joining me on stage so it is going to be a lot of fun! (Tickets available here).
I'll also have some super exciting news to share later this month… watch this space!
And, of course, I'm working hard to bring you the hottest tea from the upcoming seasons of The Bachelor and The Bachelorette – it's going to be HUGE! Bombshell after bombshell!
Season 2 of the So Dramatic! podcast has officially launched, head here to take a nice big gulp of the tea and peep her new Insta and Patreon.