Nicole "Snooki" Polizzi, television royalty and legendary guidette, has announced her official retirement from Jersey Shore, choosing to opt out from the upcoming season and instead focus on her family and children.
[jwplayer JYu1ML2X]
The news came from the latest episode of her podcast, It's Happening with Snooki & Joey, alongside comedian Joey Camasta.
"So here comes my breaking news…" she said. "It's definitely a hard decision. I'm going to throw up. Okay, you guys… I love you so much, and don't hate me for my decision, but I have to do what's best for me at the moment… and I am retiring from Jersey Shore."
Snooki then explained that filming on and off for the past 10 years had taken its toll, particularly now that her and partner Jionni have three children, Lorenzo (7), Giovanna (5), and Angelo, (6 months).
"Literally leaving my kids to film, it is really hard on me," she added.
Check out the full episode below.
💔 i love you all – https://t.co/ArEK7PGPcs

— Nicole Polizzi (@snooki) December 6, 2019
Just a few days ago, Snooki posted a tribute to her Jersey family in commemoration of their 10th birthday- yep, an entire bloody decade of gym, tan, laundry… and an abundance of televised smushing.
"HAPPY 10 YEARS TO MY DYSFUNCTIONAL FAMILY!" she captioned the post.
"We old, fam! It's been a wild ride"
View this post on Instagram
Long live Snooki, half of the "Meatball" clan, avid beach pioneer and self-proclaimed "fucking good person". Your presence on telly will be greatly missed.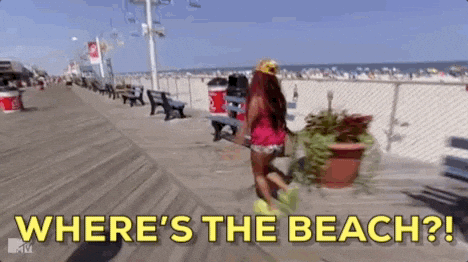 Alexa, play Jersey Shore season 1, episode 1. Cabs are here.