It's that time of the week: the weekend is looming, Friday arvo drinks are nigh and you have crap all in the diary. Sound familiar? Yep, yep, we've all been there, and it feels hella boring.
But what if we told you that there's a glorious self-care festival happening in Sydney this weekend (16-17 March 2019 at La Porte Space), and it's set to be an absolute ripper?
Well, you'd be kind of interested to know a little more, right? Right.
If you haven't already heard about PEDESTRIAN.TV's Selfish Weekend presented by The House of Angostura, then here's the low down.
Selfish Weekend is a two-day festival dedicated to treating yo'self, offering a slew of indulgent experiences for you to take part in for no other reason than the fact you deserve to be totally pampered – sounds pretty neat, huh?
The BOO-YEAH bonanza features buzzy vibrator races, ~fury yoga~ sessions with Bachelor In Paradise's Luke McLeod, a mini goat petting zoo (ZOMG) and even life drawing classes with nude firemen (!!).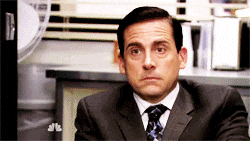 I mean, let's be honest, what's not to love about this lineup?
And it seems that heaps of people agree, with Saturday tickets officially sold out. Secure your place to the Sunday shenanigans right here, before they sell out too:
Scroll down to check out the stonkingly good lineup:
SATURDAY MARCH 16
SUNDAY MARCH 17
Oh yeah, and you won't be walking away from this weekend empty-handed, folks, thanks to our amazing sponsors fillin' up your complimentary gift bag: The House of Angostura, Swarovski, ark swimwear, boohoo, McVitie's Flipz , Horny Goat Weed, Yo Pro, Santa Vittoria, HASK, Fitness Show, Lifestyles & Full Time Flex.
Image: Sarah Bahbah