J.D., Turk and the rest of the Scrubs gang are currently prepping for surgery and by surgery I mean their incision into the tellys of Stan customers everywhere.
The local streaming giant today announced that they're adding every single episode of the beloved noughties comedy series as of February 1 (this fkn Friday!!!).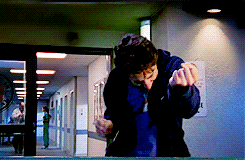 Scrubs ran for nine seasons from October 2, 2001, to March 17, 2010 and starred Zach Braff, Sarah Chalke, Donald Faison, Neil Flynn, Ken Jenkins, John C. McGinley, Judy Reyes, Eliza Coupe, Kerry Bishé, Michael Mosley and bae Dave Franco.
The series is narrated by its main character, Dr. John Michael "J.D." Dorian (Braff) as he and his fellow medics experience the daily happenings of Sacred Heart Hospital.
After season eight, Braff leaves the series and his role as main character and narrator is replaced by Kelly Biscé's character, Lucy Bennett for the ninth and final season.
Scrubs received critical acclaim, with many television critics heralding the cast and writers for the delivery of the hilarious scripts and storylines.
The humour and general enjoyment of the show is rooted in the camaraderie of the characters (shoutout to the epic bromance between J.D. and Turk) and the bizarre shit they get up to day in and day out. Trust me, it ain't no regular hospital show.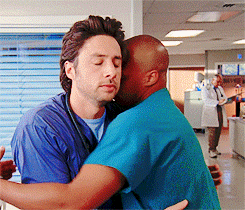 Suss out Scrubs on Stan on February 1st and prepare for the LOLs.