Ryan Reynolds has taken aim at another Aussie in the extended Marvel Cinematic Universe, this time putting Chris Hemsworth in his line of sight, and getting his mother – Tammy Reynolds – to trash talk him from here to Ragnarok.
Taking a brief moment away from verbally wailing on Hugh Jackman, Ryan turned his attention and energy to his fellow AGBO Superhero fantasy football charity league opponent with some trash talk for the ages.
And how do you take trash talk from your bog-standard sledges to something that cuts deep? To something that hits you right in the guts and the groin at the same time? You get someone's mum to deliver it.
To my fellow @agboleague superhero fantasy football players. I don't trash talk. Even if it's "required". Even if it benefits the astounding work of @sickkids hospital. Disparaging others isn't what heroes do. I was raised to treat friends with respect. #ChrisHevansprine. pic.twitter.com/a6XsNvsRwt

— Ryan Reynolds (@VancityReynolds) December 7, 2020
In the video, Tammy reads out a script written by Ryan in which she begins by calling Chris "everyone's least-favourite Australian" and reminds everyone that yes, Hugh Jackman still exists. To be below Hugh in Ryan's eyes? That's rough. Yet this is the mildest trash-talking in the whole video.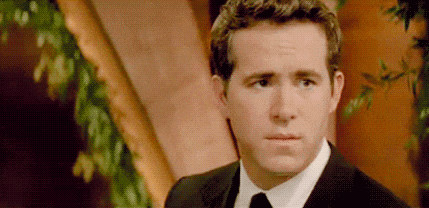 From there, Tammy says that Chris is a "no-good asshat who looks like a bodybuilder fucked a platypus". The next part is pretty much impossible to decipher, but it's littered with expletives that have been bleeped out, so God knows what was actually said.
Legit, I've played it about ten times now and I still can't figure out what that curse-addled sledge is. Ryan, please, send me the uncensored version.
But the greatest owning of all was when Tammy professed that she loved Chris Hemsworth in Wonder Woman. A movie he was not in, but a movie that Chris Pine was in. Which means the Hollywood Chrises have been absolutely owned once again.
Ahhh Tammy, gottem.
Despite focusing his energy on Chris for a hot second, Ryan was quick to return to sledging Hugh Jackman, after someone put Ryan's own gin on Hugh's star on the Hollywood Walk of Fame.
Permission to frame this? Or turn it into a billboard? https://t.co/7IBKDYgSKu

— Ryan Reynolds (@VancityReynolds) December 10, 2020
Please never change, Ryan.