Ah, Ryan Reynolds and Blake Lively. They're the perfect celebrity couple in that they're barely ever papped in public, mostly shield their kids from us plebs, yet we feel like we could be best friends with them because they mercilessly troll each other on social media. Relatable.
The pair have a long history in the art of the Instagram troll, with both Ryan and Blake taking the opportunity on birthdays and other holidays to absolutely roast their dearly beloved right there in the public eye. And it being Mother's Day in the US right now means that Ryan Reynolds is absolutely on one, of course.
His post, from the outset, looks like your typical sweet tribute to a great mum / wife on Mother's Day. A warm and fuzzy happy snap and gushing words for the mother of his three daughters James, 6, Inez, 4, and Betty, 1.
"It can't be said enough… you're the heart and soul of every moment this family shares. I'm grateful for the light and for the kindness you smuggle into each and every second of our lives," Ryan wrote. "I see you in the eyes of our children… Every laugh. Every blink and every thoughtful moment of vulnerability. The tender grit it takes to be a mother in 2021 is an act of pure strength and heroism."
Stop it. I'm tearing up.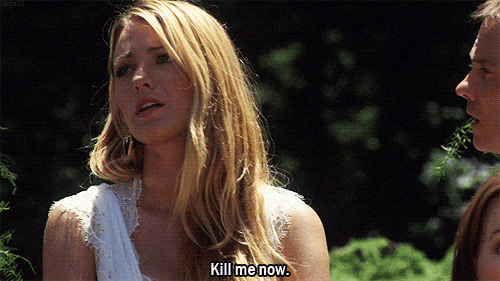 But, being a Ryan Reynolds post about Blake Lively, it quickly devolves into something… rather X-rated, to be honest.
"Never could I have predicted anonymous airport bathroom sex would lead to this. Or how you'd hire Dog The Bounty Hunter to find me. Either way, I'm lucky to reflect a little of the sunlight you shine on all of us. Happy Mother's Day, my love."
WOW. Just wow.
I don't know why it shocked me, I should be a hardened and cynical reader of Ryan Reynolds' Insta posts by now. But he got me. He really got me.
Can't wait to see what Blake Lively comes up with on Father's Day. Game on, moll.
Image: Instagram / @vancityreynolds