Fabulous news huntys! Stan's Emmy Award-winning hit and not-so-arguably the glitteriest show on TV, RuPauls Drag Race is here to slay with an 11th season 3000 per cent confirmed!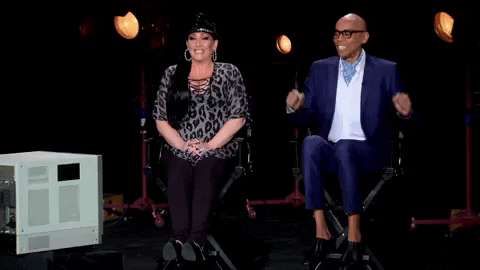 The Queen of Sass herself, RuPaul Charles made the super exciting announcement via the following statement:
"After ten sickening seasons, the Drag Race phenomenon is just getting started."
Season 10 of the sickeningly popular series is currently streaming exclusively on Stan and has received rave reviews for its glittery goodness and tea-sipping savagery.
Meanwhile, the ever-growing fan base is absolutely leaping for joy at the announcement that surprises absolutely no one.
— simba, from the little mermaid ????????‍♂️ (@bombraysapphire) June 13, 2018
me pretending to be surprised pic.twitter.com/MPb3NNHlQr

— chloe (@chloexfield) June 13, 2018
— Christopher James (@Chriskendle) June 13, 2018
— chino (@sismarette) June 13, 2018
— JackLeo™ (@jack_davison18) June 13, 2018
— Captain Homo (@mattie_rush) June 13, 2018
We knew this already pic.twitter.com/vAYCSPoiFB

— jonathan perez (@VGayPrince) June 13, 2018