No Valentine's Day date this year? Or do you have a date but you're nervy that they've either forgotten or will plan something lame like a Maccas drive-thru date?
I mean, any other time of year chicken nuggies would go down a treat but it's Feb 14, FFS.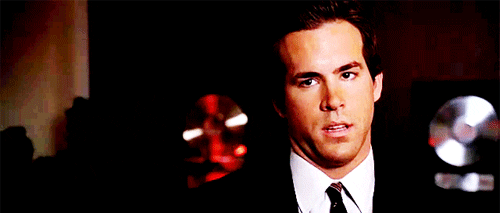 save the romantic maccas run for the weekend, ploise
Anyway, whatever your sitch may be, let's fantasise about the divine fictional blokes in your fave rom-coms via Stan who we'd love to leap off the screen and take us out to celebrate the Hallmark holiday.
Whether it's the bad-ass loner Patrick from the beginning of the film, the scheming, scamming Patrick who agrees to woo Kat (Julia Stiles) or the boyfriend-material Patrick we see in the end, I'll take whatever piece of this babe I can get.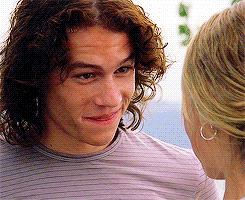 His dark and mysterioso vibe automatically make him a next-level hottie (don't lie, we're all suckers for a bad boi) but despite his apparent disinterest in being the perfect BF, he proves that he's got what it takes to impress his girl.
I mean fine, he was doing it for a price but hey, it's Valentine's Day! I'm here for a good time, not a long time. And having Heath Ledger sing to me from the the bleachers is my definition of a very good time.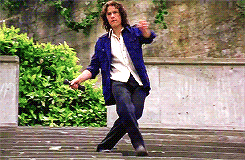 Sure, he starts off as a pompous, womanising jack-ass but the George that we see in the end who is willing to sacrifice millions of dollarydoos for a girl is enough to win me over.
Okay, maybe the whole losing millions of bucks shebang deducts from the attraction, but considering the fact that he's already a billionaire, I'm sure he'd be more than capable of taking you on a top notch V-Day date.
Hell, I'd even settle for simple take-out with this charming Brit.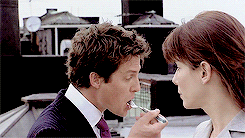 "This is for two."
Zachary "Zack" Siler / Freddie Prinze Jr. (She's All That)
He's got the confidence of his fellow jock pals but is way less of a fuccboi which is just what we're looking for this Valentine's Day.
The film begins with our main man being dumped by his absolute troll of a girlfriend, meaning he's wounded, vulnerable and in prime position for a nice fling, especially when he's got Freddie Prinze Jr.'s dreamy face and says cute shit like this: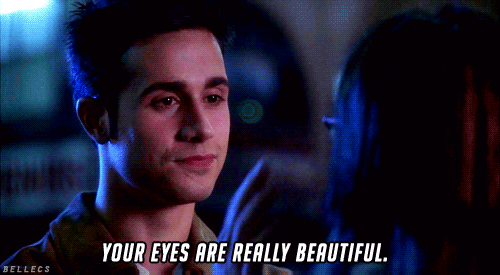 And if you've seen the last scene of the film, you'll more than understand why Zack is primo V-Day date material…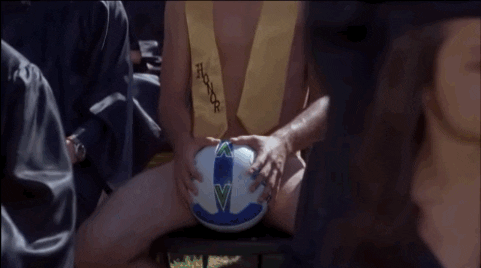 HE'S all that
"Woodchuck" Todd / Penn Badgley (Easy A)
Poor old Penn has been portrayed as undatable lately what with his recent freaky-deaky role so let's ask his super sweet rom-com counterpart out for V-Day instead, shall we?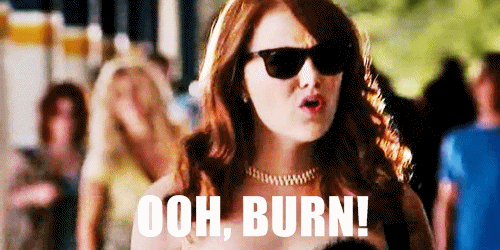 In the A+ Emma Stone rom-com, Badgley plays the cool but quirky Todd who portrays the school's mascot, Woodchuck (I know that sounds lame AF but trust me, he makes it cute).
Todd shows that he isn't afraid of major public stunts to impress his date AKA when he arrives on a lawn mower and serenades Olive (Stone) with 'Don't You (Forget About Me)'.
I could definitely go for a bit of that today… and also a bit of this: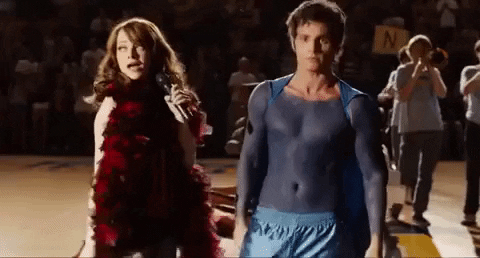 Andrew Paxton / Ryan Reynolds (The Proposal)
At his core, Andrew's actually quite an annoying character, isn't he? An obnoxious know-it-all who is pretty much only interested in furthering his career.
I feel like date night with him would consist of him whining about his boss (played by queen Sandra Bullock) and going on about his amazing work ethic.
So why is he the ideal V-Day date? Two words: Betty. White.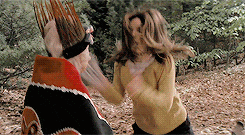 me ditching Andrew to dance in the woods with Betty White
Ordinarily if a guy were to invite me for date night with his family I'd be hitting that block button faster than you can say 'no binch' but if that date included a trip to their lush water-side pad in Alaska, complete with lovely, entertaining relos including his grandma (Betty White) and his quirky folks (Mary Steenburgen and Craig T. Nelson), then I'm so bloody there.
And at the end of the day he isn't too bad to look at, is he? You could defo do a lot worse on V-Day.