Contributor: Louis Costello
If photography isn't necessarily your career path but you're desperate to lift your snapping game, you may be in luck. Whether your followers are growing tired of your artsy black and white shots of a dirty coffee mug or your m8s are just sick of you taking average photos of them with your finger covering half the lens, we've got you covered with a Photography/Content Creation Masterclass in Melbourne, hosted by Chris Cincotta.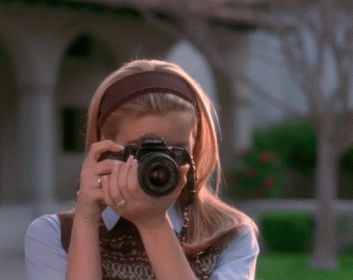 Chris is a bit of an enigma. He taught himself the art of photography and ended up becoming an established photographer with a wildly popular Facebook page called Humans in Melbourne. This has since spawned two social media pages with over 250,000 followers, a website and Cincotta's own stall in Melbourne's city centre. Not too shabby for a self-made photo aficionado, ey?
Now, look. That level of accomplishment through self-teaching is nothing but a pipe dream for most of us, but we can still continue to dream and work on the little goals in the meantime. You know, like not taking an absolute minger of a photo which sparks a fit of fury from your loved one, followed by a three-hour photo shoot until you get it just right.
Chris will be on hand on May 16th at a Melbourne uni, fielding q's and throwing a's all over the place. As he has experience in not just photography, but overall content creation, social media and entrepreneurship (and more recently releasing his book, can this guy just slow down pls?), there'll be plenty to take away from the night.
At the very least, you'll feel motivated enough to actually pick up your brand-spankin' new DSLR and give it a good ol' fashioned crack, rather than letting it sit in the corner of your bedroom, gathering dust like that poor penguin in Toy Story.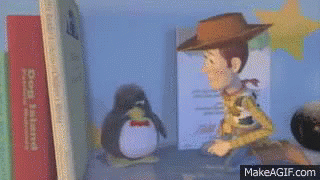 To chew the fat with Chris on May 16th at a Melbourne uni, register yo' deets below.
WIN A DOUBLE PASS TO A PTV TALK LED BY A PRO PHOTOGRAPHER!
If you're super paranoid about your expensive camera, get it protected with RACV's Single Item Insurance.
RACV cover is cheap as chips (you can cover your camera from $2.40 per month) and everything is managed online through the Single Item Insurance Portal, where you can instantly file a claim if something goes wrong.
Head over to www.racv.com.au/single-item-insurance for more information and to get an online quote in 30 seconds.
If you're nervous about meeting Chris (who wouldn't be?) brush up on his page Melbourne I Love You and mosey into your nearest bookstore to have a squiz at Humans in Melbourne, a collection of sick photos and inspiring stories from Melbs locals.
Product issued by Insurance Australia Limited. Check out the PDS at racv.com.au