Halleloo, the third season of Queer Eye is in production at the moment and while style icon Tan France spent some time with comedian and political commentator Hasan Minhaj to promote his new show, Patriot Act, Tan let slip that the team will give the Queer Eye makeover treatment to a lesbian.
[jwplayer t3015h2z]
While styling the former Daily Show writer and presenter, Tan talked about the upcoming season in Kansas City, Missouri –not Kansas City, Kansas where the Fab Five are apparently "not loved" – and how it's going to be "everything you would have liked in season one and season two, but amplified."
We have our first lesbian on the show this year. Yep – and she's formidable. And what we do with her, I think you're going to love. You're gonna love it.
It's not the first time that the Fab Five have made over a woman, the original series back in the mid-00s sometimes featured women as part of the makeover, but typically in a couple dynamic with their husbands or male partners.
And season two of the Netflix reboot was praised for featuring a transgender man, Skyler, and a woman, Tammye, so it'll be real interesting to see how the team will zhoosh up a woman again in season three.
THERE'S A LESBIAN IN THE NEW QUEER EYE SEASON AH

— ًmay/wade dead account🤞 (@FINNDAMCRN) October 28, 2018
queer eye season three is gonna feature a lesbian djskdk they heard our prayers

— graciela mae (@notgracielamae) October 27, 2018
queer eye is shooting in KC now and I heard this season has a lesbian and I'm going to say there's like a 80% chance I know her/have dated her or she's dated one of my friends. I can't wait.

— Nikki Blonsky from the movie Hairspray (@lobbyspider) October 29, 2018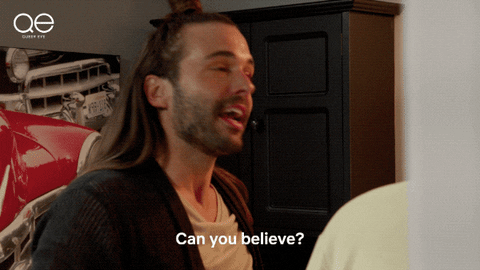 Check out the video below where Tan and Hasan talk about the upcoming season, which is expected to be with us mere mortals for bingeing purposes from mid-2019.
Just fucken give them the Emmy right now hey.