If we're kindred spirits, you probably spent the better half of your weekend in bed resting off the hangover via the brand new season of Queer Eye as well.
[jwplayer t3015h2z]
So remember the Jones sisters who we met in episode three? The sassy BBQ queens who call upon our bois to not only update their lewk, but help them renovate their v. popular restaurant Jones Bar-B-Q and properly manufacture and package their famous sauce?
Well thanks to the episode making the gals and their brand a household name across the globe, sauce sales have skyrocketed and they reportedly sold 11,000 bottles over the weekend, putting over $110,000 in the ladies' now-stylish pockets.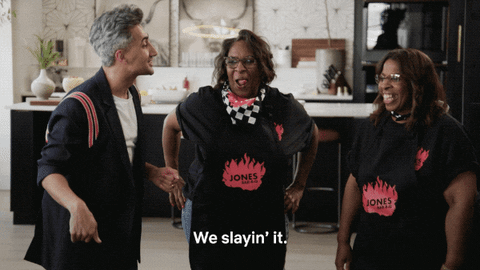 Deborah and Mary Jones (also known as Little and Shorty) took to their brand's Instagram to make the exciting announcement, writing:
Let's talk about the sauce. As of yesterday morning, we sold 11,000 bottles. We averaged 1.7 bottles per minute this weekend. We are feeling so much love and support from all of you.
THANK YOU to everyone who ordered a bottle. Your support means so much to us! Now, we're asking for your support in the form of patience. Please allow 7-10 days for your sauce to arrive.
To all our friends from around the world asking for our sauce, we hear you! It is one of our goals to start shipping internationally soon. Keep an eye on our page for updates.
The Kansas-based duo shared another selfie post-makeover where they expressed how "blessed" they feel to have received so much love and support from fans.
"We have received so much love and support from all around the world since our @queereye episode aired on Friday," the post reads. "We are feeling so blessed and want to say thank you from the bottom of our hearts for your thoughtful and touching messages. Your words are so meaningful."
Never thought I'd cry over a bottle of sauce, but here we bloody well are…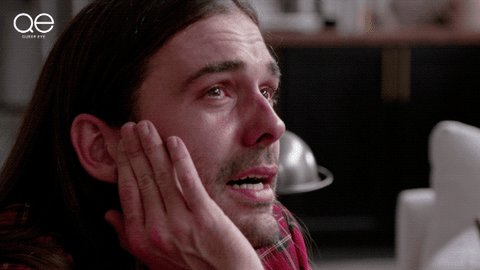 Queer Eye Season 3 is now streaming on Netflix.