There's some serious monkey business going down in Hollywood at the mo as The CW has announced that it's found its bloke to portray iconic Powerpuff Girls villain Mojo Jojo in the upcoming live-action reboot, titled Powerpuff, but he's not quite what we were expecting.
A dude by the name of Nicholas Podany has joined the pilot in the role of Joseph "Jojo" Mondel Jr. Ohhhhhh Jr. So I guess he plays Mojo Jojo's son ? That makes more sense.
Like I don't know what I was expecting for the almighty villain, but I figured it would be a disgruntled old man. Let's hope they still include Mojo Jojo senior, because that guy is CRUCIAL.
Variety reports that "a a kid, the nerdy, power-hungry, insecure JoJo was obsessed with The Powerpuff Girls, despite his father's grudge against them. As an adult, JoJo finds his sweetness and rage in constant battle."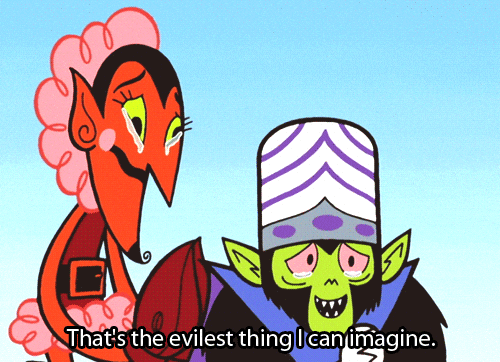 So far the Powerpuff Girls casting has been on point, particularly with the most recent addition of Scrubs / Clueless king Donald Faison as Professor Drake Utonium.
Variety reports that Faison's Professor is "quirky, debonair, and a pinch narcissistic. He is a scientific genius who is immensely proud of the three extraordinary girls he created in his lab. Staring down a midlife crisis, he is determined to repair his relationships with his now-adult daughters."
And let's not forget our incredible three Powerpuff Girls leads, Chloe Bennet, Dove Cameron, and Yana Perrault, who will portray Blossom, Bubbles, and Buttercup, respectively.
The CW (AKA the legends behind Riverdale, Supernatural, Arrow, the Charmed reboot etc) announced last year that they were working on a reboot of the iconic Cartoon Network animation, which was recently renamed as Powerpuff.
The show ran for six seasons and 78 episodes between 1998 and 2005. The Powerpuff Girls Movie was released in 2002, while a rebooted animated series began airing on Cartoon Network in 2016.
As you'll remember from the good old days, the original series' premise was that Professor Utonium accidentally created the primary school-aged super team by combining sugar, spice, and everything nice with the mysterious Chemical X.
Filming is set to kick off in the not-too-distant future.