Ok, look, last week People Magazine named their Sexiest Man Alive for 2017: Blake Shelton. Blake Shelton!
???????????? @BlakeShelton is this year's #SexiestManAlive! And most importantly, he 'can't wait' to stick it to his fellow #TheVoice judge (and former SMA) @AdamLevine. ???? https://t.co/LtQ2q8QSkU pic.twitter.com/g7IilIXzxA

— People (@people) November 15, 2017
I know! Blake Shelton unseated Dwayne "The Rock" Johnson, Sexiest Man Alive in 2016. It's a wild and dangerous time to be alive, my friends. Given the benefit of hindsight, who should it have been?
1. Dwayne "The Rock" Johnson (again)
Let's be fair here: The Rock is still alive and well. I see absolutely no reason why, if they were struggling to name a Sexiest Man *this much*, they couldn't have just named The Rock as the Sexiest Man for another year.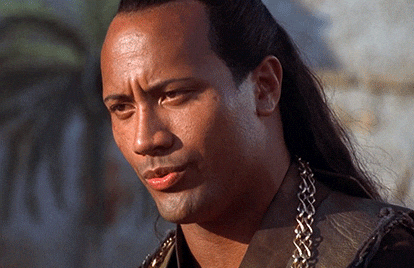 The Rock was in a Disney movie! He wants to be the next President Of The United States! The Rock is gorgeous! I would totally buy him as Sexiest Man Alive for second year running, and you would too. Do not lie.
2. Mahershala Ali
Oscar-winner Mahershala Ali is obviously the Sexiest Man Alive in 2017. Not only is he a tender, glorious actor, he's also going to single-handedly save the now-woeful True Detective franchise. Plus, he invented the colour yellow. There is boundless evidence for this.
mahershala ali invented the color yellow pic.twitter.com/U6pL3JZCEN

— Hannah Giorgis (@ethiopienne) February 23, 2017
Legit, there is nothing sexier than a sexy sexy man teaching a fledgling young boy how to swim. Don't @ me, okay, it's the truth. So here's to Mahershala Ali, the Sexiest Man Alive in 2017.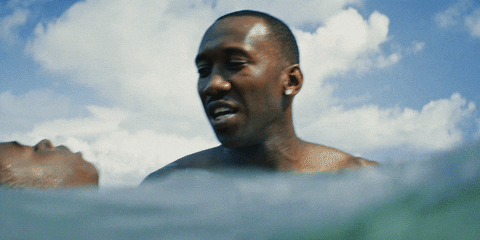 3. Taika Waititi
The internet is pretty stiff for Taika right now, and so am I. And so he is clearly a smart, informed choice for the title of Sexiest Man Alive in 2017. He's witty! He's talented!
When one door closes and another one opens it means you have poltergeists. Did you check if your house was built on a graveyard?

— Taika Waititi (@TaikaWaititi) January 17, 2013
He wears all-pineapple outfits with the greatest of ease!
Sorry you're not me. #god pic.twitter.com/M8tkeehbsK

— Taika Waititi (@TaikaWaititi) July 22, 2017
Congratulations, Taika Waititi, for you are indeed the Sexiest Man Alive in 2017.
4. Michael B. Jordan
Has People Magazine seen Michael B. Jordan? Have they seen him in Creed? Have they seen him rocking EVIL DREADS in the Black Panther trailer?
Idk man. The evidence is mounting up that People Magazine just, like, do not have a solid internet connection.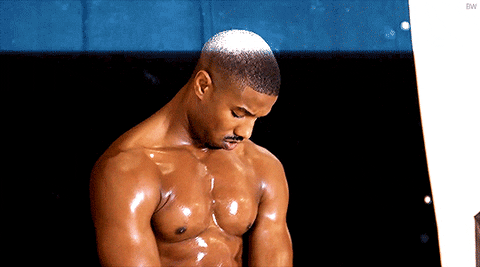 I submit to you that glistening, shirtless, oil body Michael B. Jordan is so clearly the Sexiest Man Alive in 2017, we need to get over to People Magazine HQ STAT and check there's not a carbon monoxide leak in there.
5. Riz Ahmed
Riz Ahmed is the internet's boyfriend. He is my boyfriend. Why is he not People Magazine's boyfriend/sexiest man alive?
Sometimes the internet makes bonkers choices about the men they fall in love with (Benedict Cumberbatch Looks Like A Lizard, Friends!), but Riz is a clearly divine male specimen, and therefore a clever choice for 2017's Sexiest Man Alive.
6. Oscar Isaac
Ok, but have People Magazine seen Oscar Isaac? Have they?
Nothing but respect for my Sexiest Man Alive 2017: Oscar Isaac.
7. Silver Fox Steve Carell
Yeah, look, I know People Mag loves a bit of a wildcard, so I'm chucking Steve Carell in the mix – but only the Silver Fox Steve Carell everyone went nuts over in 2017. Any other Steve Carrells are not valid.
I humbly submit that, yes, Silver Fox Steve Carell is a sexier Sexiest Man Alive in 2017 than Blake Shelton. Let Silver Fox Steve Carell wear the anointed crown.
8. Idris Elba
I'm sorry, but: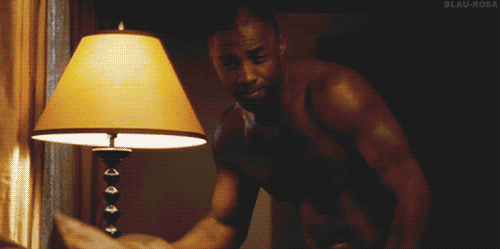 Never talk to me again, People Magazine, you have messed the hell up if you aren't picking Idris Elba as your Sexiest Man Alive in 2017.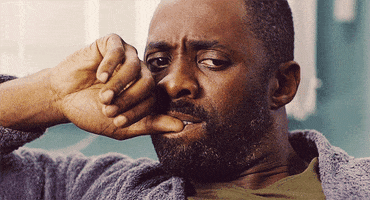 9. Dev Patel
Hello! HELLO!?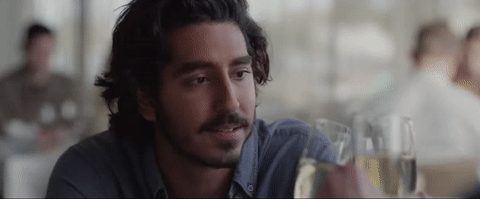 Dev Patel is the Sexiest Man Alive in 2017, People Mag. Pull your bloody heads in.
10. Literally this mop.
People Magazine, you fucked up.