With all the major noughties classics being rebooted (Gilmore Girls, Charmed, ~maybe~ The Hills etc), One Tree Hill fans were pretty stoked when a few of the former stars teased a reunion on social media.
Hilarie Burton (Peyton Sawyer), Danneel Ackles (Rachel Gatina), Robert Buckley (Clay Evans), and Antwon Tanner (Antwon "Skills" Taylor) all recently shared snaps teasing an ultra mysterious "new project".
Observe the reunion pics below from an unknown set…
"Hmmmmm."
"Behind the scenes".
"Always great making new friends on set."
"On set working with some oldies but goodies. New project coming soon."
As news of the reunion spread across the internet like wildfire and OTH fans lost their collective chill, the stars deleted their photos from social media – but not before thirsty fans were able to screenshot the pics (see above).
Looks like sOmEoNe spilled the beans too early!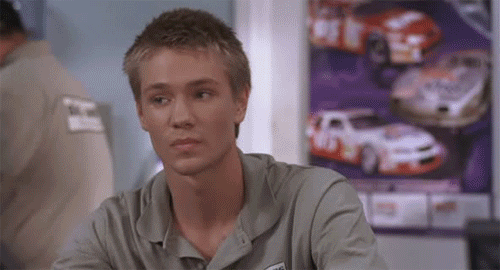 Speaking of the handsome devil, Chad Michael Murray was recently hit with a surge of nostalgia as he returned to the OTH set and our lil hearts caught fire.
"I returned to the place it all started. Feels like yesterday… Ok, maybe not. It feels like 15 years ago I walked this bridge for the 1st time. ???? I'm so humbled and grateful that so so so many of you went on the adventure along with us- and still do today. Much love to you friends! #OTH #OTHBridge#OurBridge#TheBridgeThatGuidedUsAllTogether
In another post, Murray sits on the steps outside of his character's home, and warns fans not to graffiti the house. He wrote:
"I spent many days on this porch pondering life's great enigmas… Once a Scott, always a Scott. #OTH @eyecon3000 Side note—Friends, PLEASE refrain from writing on this kind persons home. They are wonderful people & let's show them the respect we have for OTH by always respecting the property.#OnceAScottAlwaysAScott."
Is it possible that Chad's trip down memory lane prompted him to suggest a reunion? Is he even a part of whatever this mysterious project is?
WE HAVE SO MANY QUESTIONS!