I was one of few lucky SOBs to be present at Disney's much-hyped convention D23 all the way in Anaheim, California.
[jwplayer mkEbOmwc]
After spending the first day sussing the sights inside the convention from out of this world cosplays to sick activations, I along with a few other punters and media folk sat for a presentation of the upcoming streaming platform, Disney+.
Upon the many, many epic announcements (Lizzie. Fucking. McGuire), was the revelation that one of the first OG flicks to hit the service when it launches on November 19 is a Christmas movie starring big comedy legends Anna Kendrick and Bill Hader called Noelle.
The Pitch Perfect actress was joined on stage by co-star Billy Eichner who recently voiced Timon in the live-action The Lion King.
Kendrick explained how she'd always dreamed of starring in a Christmas movie as they're important to her and her fam and she hopes viewers will pop it to their annual holiday viewing list.
Eichner added that he reckons it should be viewed all year 'round and after catching the super spicy trailer, I reckon he's onto something.
While at first glance it appears to be a cheesy, Hallmark-esque holiday flick, a deeper look into the premise proves that it's so much more than that.
Kendrick plays Santa Claus' daughter who is forced to take over the fam business after her brother (Hader) goes awol following their father's retirement.
Meanwhile qween Shirley MacLaine plays the duo's sassy childhood nanny who assists Kendrick's character on her journey after her bro pikes out so it's basically a flick about men shunning their duties and women picking up the slack, as per, because girl power.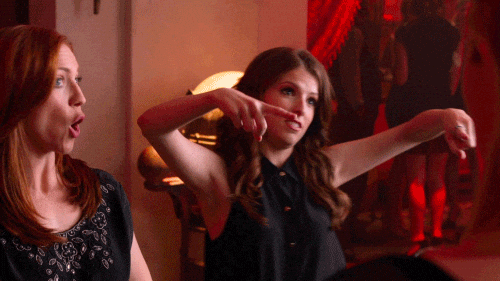 Catch the first full-length trailer below and be sure to subscribe to Disney+ to see the Chrissy flick of the year: