It was an average day on Wisteria Lane. Children were riding their bikes, husbands were washing their cars, and the wives? Well, the wives were soaking up the scandal that was the college admissions scam involving one of the housewives, Felicity Huffman.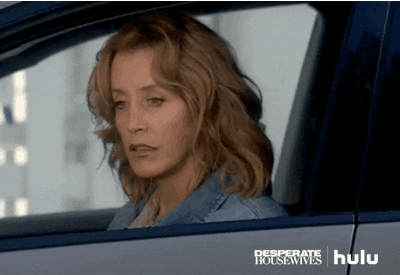 Nicollette Sheridan, Huffman's former Desperate Housewives co-star, just read the actress for filth over the college admissions scandal.
The Dynasty actress told Access Live that she's "extremely disturbed" by the incident.
"I mean… We don't know the facts," Sheridan began. "But we can be extremely disturbed by the entitlement, the power and money that can take away from less privileged. And that to me is disgraceful."
"So…we'll see where it really stands," she continued. "I think there are ways to remedy a system that isn't working and I think has been broken for a long time."
What the solution is, she does not really know, but she does know that there needs to be one.
"So, I don't want to get into how to fix it…it's troublesome," Sheridan added. "It can change the life path of a child who is deserving."
When asked if any of the other Desperate Housewives cast members were talking about the scandal, Sheridan said, "I think everybody should be talking about it. It's a huge problem."
Sheridan played Edie Britt on the popular series from its inception in 2004 until 2009 when her character was killed off, sparking a major legal battle and spilling tea about behind-the-scenes drama between the actress and series creator Marc Cherry as well as her co-stars.
So far Sheridan is the only Desperate Housewives star to speak openly about Huffman's involvement in the college scandal which, in my opinion, speaks volumes of her ongoing feud with the IRL Lynette Scavo.