The telly and movie gods at Netflix have unveiled their list of August titles including some stellar picks to add to your upcoming bingeing sessions.
[jwplayer sNd5cmTH]
The biggest stand-out for me, a Lady Gaga fan since 2008, is A Star Is Born, the epic 2018 flick which spawned a buttload of romance rumours for the singer and her co-star Bradley Cooper who also directed the flick.
Gaga (as well as co-writers Mark Ronson, Anthony Rossomando and Andrew Wyatt) took home a Golden Globe for Best Original Song for mega-hit 'Shallow'.
The film was also nominated for Best Motion Picture – Drama, Best Actress In A Motion Picture – Drama, Best Director and Best Actor In A Motion Picture – Drama.
If you didn't get a chance to catch the flick while it was in cinemas, jump onto Netflix on August 3rd where you can belt out 'Shallow' in the comfort of your own home, without fear of having popcorn pelted at you by members of the public.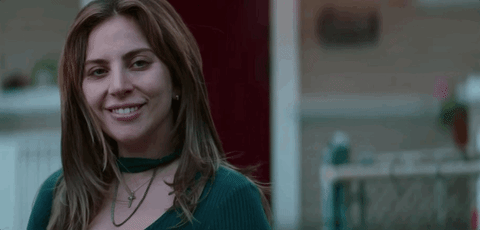 Catch the full list of titles coming to Netflix below:
August 1st

The Matrix Trilogy
Up in the Air
Elizabethtown
Austin Powers: International Man of Mystery
Get Smart
Something Borrowed
Arthur Christmas
A Little Bit of Heaven
The Cabin in the Woods
Are We Done Yet?
Wolfblood: Seasons 1-3
Zombieland
August 2nd
Dear White People: Volume 3
Basketball or Nothing
Derry Girls: Season 2
Otherhood
Ask the StoryBots: Season 3
She-Ra and the Princesses of Power: Season 3
August 3rd
A Star Is Born
August 4th
Patriot Act with Hasan Minhaj: Volume 4
August 5th
Enter the Anime
No Good Nick: Part 2
The Wandering Earth
August 8th
The Naked Director
Wu Assassins
Dollar
The Mechanic
August 9th
The Family
Rocko's Modern Life: Static Cling
Spirit Riding Free: Pony Tales
Sintonia
Cable Girls: Season 4
GLOW: Season 3
August 10th
47 Metres Down
August 13th
Office Christmas Party
Tiffany Haddish Presents: They Ready
August 15th
The Untouchables
Jersey Boys
The Prestige
Cop Out
Arthur
Cannon Busters
Dumb and Dumber
Suicide Squad
August 16th

Better Than Us
45 rpm
QB1: Beyond the Lights: Season 3
Frontera verde
Victim Number 8
Mindhunter: Season 2
Sextuplets
The Little Switzerland
Diagnosis
Invader Zim: Enter the Florpus
Super Monsters Back to School
Psycho
Shakespeare in Love
American Pie Presents: Beta House
Dazed and Confused
Patch Adams
Chicken Run
Blue Crush
The Dilemma
What Dreams May Come
Charlie Wilson's War
Vertigo
Tinker, Tailor, Soldier, Spy
August 17th

Mother!
Resident Evil: The Final Chapter
August 20th
Simon Amstell: Set Free
Robin Hood
August 21st
American Factory
Hyperdrive
August 23rd
Southpaw
Rust Valley Restorers
El Pepe: Una vida suprema
HERO MASK: Part II
August 25th
Training Day
August 27th
Trolls: The Beat Goes On!: Season 7
Million Pound Menu: Season 2
August 28th
Wonder
August 29th
Workin' Moms: Season 3
Falling Inn Love
Kardec
August 30th
Droppin' Cash: Season 2
Styling Hollywood
The Dark Crystal: Age of Resistance
The A List
La Grande Classe
Mighty Little Bheem: Season 2
True and the Rainbow Kingdom: Wild Wild Yetis
Carole & Tuesday