August is a glorious month. Why? The influx of My Favorite Murder news popping up in our feeds, of course.
For those who have no idea what The Greatest Podcast On Earth is about, let me explain. It's the equivalent of, like, chatting to a friend at a house party about horrific true crime stories, but it's light-hearted and the banter is on point and there's wine and you're a bit tipsy and it's right before the DNM about your ex. Get it, sort of? I'll be quiet now. Let's continue.
After announcing the creation of their first book last week, aptly-titled Stay Sexy And Don't Get Murdered, our Murder Mums Karen Kilgariff and Georgia Hardstark have also just launched their own podcast network. Yep, an entire podcast network. We're crying.
Exactly Right is described as being "a platform for bold, creative, voices to bring to life provocative, entertaining and relatable stories for audiences everywhere."

"It's almost like an expansion [of MFM]," Hardstark told Fast Company, "this is our own Marvel universe."
Everyone's favourite audio engineer Steven Ray Morris will be coming along for the ride, as well.
The network is expected to introduce new content at the end of the year. If it's anything like MFM, which we know it has to be, we're already drooling.
To give you an idea about My Favorite Murder's enormity, here's a fun fact: the podcast reels in up to 19 million listeners per month. That's around 76% of Australia's population. (Yes, I did some quick math.)
And here we were feeling special. Cool.
Anyway, hibernation begins now until the end of 2018. Catchya later, kids.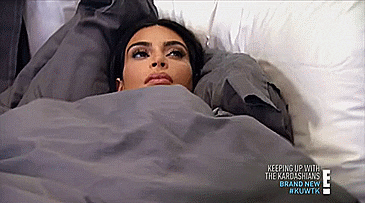 Like podcasts? Love murder? You massive weirdo! Jokes — there's no judgement from us, because we feel the same. In fact, P.TV has a brand spankin' new unsolved mystery podcast called the All Aussie Mystery Hour which you can listen to / download below. Get amongst it.