Contributor: PEDESTRIAN.TV
So, we've all found ourselves having to work the shifts that everyone else refuses to touch over the summer. It's the worst – you see everyone posting Instagram Stories by the beach and spending quality time with la familia, while you have to slave away behind a desk or counter.
Well, to those who are currently in this position, we salute thee. Today, we're championing these poor souls who found themselves on skeleton staff over summer and giving them a reason to keep calm and carry on – the glorious internet.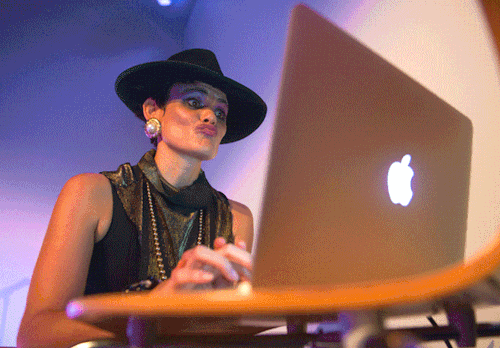 Internet culture has been there for us in the darkest of times, and today is no different. It's time to fall down the rabbit hole of YouTube and find some of the best videos to help you alleviate your IRL boredom. Let's make like the crew in Ralph Breaks The Internet and get lost in the world wide web, kiddos.
1. GOAT COMPILATIONS
When you think of hilarious animal videos, you're more likely to think of the cats and dogs compilations of the world. They're consistently amusing, a lot of people have them as pets and therefore find the vids relatable, and because there are so many of them, you can amuse yourself for literal hours.
Regardless, I suggest you take a break from your cat coma and mosey on over to the land of the goat – they're ridiculous in the best possible way.
2. BLOWERS TO THE FACE
We all have a mate who's forced us to watch their skydiving video over and over again. We get it, you fell out of a plane like dead weight attached to someone who actually knows what they're doing – mad skills. (I dunno why I'm mocking tandem skydivers, I have been that person that forcibly shows everyone the video of me being dead weight).
Anywho, clips of people copping a leaf blower to the face are basically like skydiving videos without the view. Love it? Love it.
3. CATS BEING JERKS
https://www.youtube.com/watch?v=nukaQPhUHPc&t=21s
I'm not a cat person by any stretch, but I thoroughly enjoy watching them be right twits to whoever's bold enough to own the notoriously independent feline as a pet. I might not like cats but I do respect their aversion to emotional attachment and relationships.
If you're feeling particularly vindictive, watch the above vid for some primo cat-hating-human content.
4. ANIMATED BUNNIES PRESUMABLY DYING
https://www.youtube.com/watch?v=MiQUxkCeoVM
This bonus scene from Ralph Breaks The Internet that Disney unleashed on the public is equal parts hilarious and wildly disturbing. If you're not familiar with the concept of Pancake Milkshake, you will be very shortly.
I never thought I'd have to put a warning on a Disney clip, but warning: some viewers might find the end of this video distressing.
5. FLOSSING
Um, okay I honestly don't know why I'm making you sit through this last one – out of spite, maybe?
Remember that bizarre dancing craze invented by The Backpack Kid that took the internet by storm earlier in the year? Well, now it has a name (Flossing) and The Backpack Kid has a music video where he kind of sings about it. What a time to be alive.
Given you're well and truly deep in the world wide web now, watch Ralph do exactly that in Ralph Breaks The Internet, out now.