Anyone with at least one brain cell can figure out that reality shows like My Kitchen Rules (MKR) are ~*oBvIoUsLy*~ 1000% staged and the contestants are absolutely selected based on their entertainment value.
[jwplayer CSE6U6FK]
But it's so bloody fascinating when scorned reality stars reveal the bullshit that goes down behind the scenes and this year's MKR villains Josh and Austin Bonwick have some tasty tea for us.
Speaking to Daily Mail Australia, the brothers revealed that they were prompted to sign up for the show by an MKR producer who slid into their Instagram DMs.
"One of the producers who was on Instagram, was looking at the food on my page and messaged me like 'Hey, you should apply for this show, your cooking is really good," Josh said.
The homeschooled home boi claims he had never even heard of the show as he never watches free-to-air TV and only tunes in to Netflix.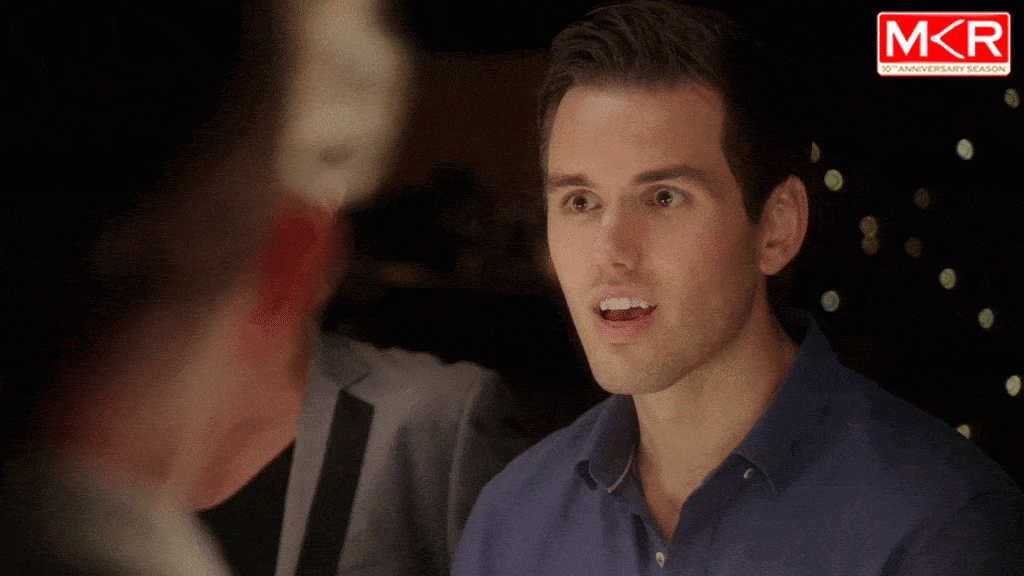 "I was like, 'Alright, what is it? My Kitchen Rules, what is this?' So I went online and looked it up and did the application process and it said you and two people," he explained.
"So I went into my brother's room while he was playing Fortnite [and asked him to sign up too]."
Okay, here's where it gets really, erm, cooked. Austin then admits that not only had he, too, never heard of Channel Seven's cooking reality series, but he literally knows nothing about cooking and has never "set foot in a kitchen", via DM.
"I didn't really know how to cook. I only started cooking a month before the show. So when he asked me I was like … It makes me uncomfortable but it could be an experience so why not?" Austin said.
The brothers revealed that producers were well aware of their inability to cook but still told them to sign up with the promise that they'd guide them through the cooking process.
A Channel Seven production spokesperson told the media outlet that they "spend a lot of time casting this program through many different avenues such as food festivals and on social media; wherever food lovers are talking about food."
Adding, "We want strong, interesting personalities from all across Australia and all walks of life. But most importantly we want people with a genuine passion for food, who love cooking. That's its heartbeat."
Again, it's not at all shocking that they poach contestants who they think will be v. entertaining on screens, but the fact that they allowed someone with absolutely zero culinary skills on the show and promised to coach them through it has all of my LOLs and then some.