Just when you thought Mischa Barton was turning things around and getting back on the straight and narrow, it looks like ghosts from her past have come back to haunt her.
[jwplayer B1lpeAaE]
The gossip mongers at TMZ have published a report alleging that the money that the actress is set to make from upcoming The Hills reboot will be stricken from her as she's majorly in debt with a screenwriter.
The report states that three years ago a judge ordered The O.C. star pay $35K to screenwriter Daniel Lief after she backed out of his movie Promoted at the last minute.
But because it's taken Barton so long to fork out the dosh, the fee has now grown to $43K due to interest.
The site adds that Mischa's wages will likely be garnished after they start rolling in for The Hills: New Beginnings.
Mischa announced her involvement in the series last year in a now-deleted Instagram video.
"The secret's out… I'm joining the cast of The Hills," she said. "When MTV approached me with the chance to be a part of the reality show that was inspired by The OC, it felt like the perfect opportunity for an irresistibly inviting new chapter."
I can't help but wonder if the IRL Marissa Cooper signed on in order to pay back the debt or if she forgot about it after the trial and is now majorly screwed.
Either way, let's hope it gets explored in the spicy series!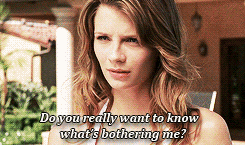 The Hills: New Beginnings is expected to hit MTV in 2019.
The rest was still unwritten… until now. #TheHills pic.twitter.com/66x0Q9JVpy

— The Hills (@thehills) August 21, 2018