"I was actually playing a bushfire relief concert [in Australia] the week that everything shutdown because of COVID at the start of 2020," Miley Cyrus tells me of that time she signed on as a headliner for a concert aimed at protecting our wildlife during the devastating bushfires. "Australia's kind of been a second home for me for the last 10 years."
Similarly, we here in Australia fucking froth Miley and have for years. In fact, she's been at the top of my celebrity interview bucket list since the start of my career so to finally be able to speak to her is a sparkly fever dream come true.
The Sagittarius queen is exactly 12 days younger than me (a fact that I like to wheel out at parties as if it gives me some kind of street cred) and so myself and my fellow millennial Miley stans have grown up with the singer, only our lives haven't played out in the public eye.
But through all the controversies, chaos, and ever-changing lewks, one thing about Miley Cyrus has never changed: the girl can produce one helluva tune.
No matter what the singer's going through IRL, she's never failed to deliver in terms of her music and legit every single one of her albums is a masterpiece. Every. Single. One.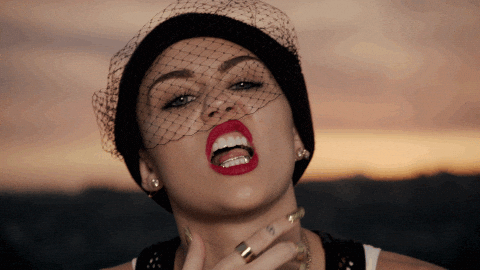 In her brand new Magnum campaign called Miley In Layers, the singer says that "the greatest super-power we have is our individuality.
"As I've evolved as an artist, I've been able to explore the different layers of who I am and what brings me pleasure – whether I'm writing, in the studio, performing on stage for thousands of fans or wearing something that makes me feel empowered."
It's easy to see why Miley Cyrus has a special connection to Australia, not just because she's dated several Aussie men and has therefore spent loads of time here (I won't even go into that further because Miley deserves more), but because her albums always go gangbusters here.
You can legit sense Miley's love and adoration for the land Down Under in the way that she gushes us.
"I've spent a lot of time there on holidays and it's really been a home away from home," she said.
But hang on, can we go back to talking about how damn cool it was that Miley Cyrus was prepared to fly all the way across the globe to perform at a concert aimed at generating funds for those affected by bushfires?
"I'm very passionate about restoring the wildlife in Australia and supporting Australians the way they've been so supportive of me," she made a note of telling me.
An icon posing with another icon in 2014. (Credit: Instagram)
So when will we be seeing our fave honorary Aussie next? Obviously the world is still absolutely chaotic and travel isn't quite on the cards yet, but when the borders open back up, Miley says she'll be hightailing it Down Under.
"I would be super stoked to go to Australia and play one of my favourite cities," she insisted. "I love playing in Sydney, that's a really fun one, Melbourne's really fun.
"But just in general I just love going to Australia because although I didn't grow up there, it kind of feels like I did in some way. It feels like a second home."
Well, now I can put the 'I'm 13 days older than Miley' anecdote at the back of my fun facts pile and put 'I INTERVIEWED MILEY' at numero uno.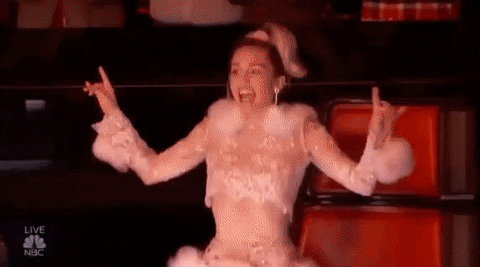 Matty Galea is the Senior Entertainment Editor at Pedestrian who also dabbles in woo-woo stuff like astrology and crystals and has been penning horoscopes since the start of his career. He also Tweets about pop culture and astrology and posts spicy content on Instagram.