It doesn't take a genius to figure out that Meghan Markle is gonna have some pretty hectic security. I mean, for starters, she's the Duchess of Sussex. Add to that the fact she's pregnant with ROYAL SPAWN, and you've got yourself a pretty major security risk.
Last week, Meghan made a rare solo public appearance at the British Fashion Awards – where she broke a major royal beauty rule – to present her mate Clare Waight Keller with the title of British Womenswear Designer Of The Year.
Naturally, for such a prestigious event, a slew of other A-listers like Kendall Jenner, Rita Ora, Victoria and David Beckham were also in attendance.
But it turns out a handful of celebs were pretty damn pissed with how they were treated by the Duchess' security.
[jwplayer R96KTr5m]
Kendall, who wore a dress showing her entire ass in front of Meghan, was apparently extremely hacked off, along with Rita and the Beckhams, because she couldn't get up close and personal with the royal.
They "were up in arms about the intense security … because they were denied an audience with Megs," an inside source explains to TMZ.
Ooooft. Can you imagine being the guard who got to tell Kendall she's not important enough to see the Duchess?
What I would give to have been a fly on the wall when that went down.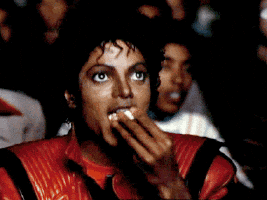 Kendall's probably so used to being the person who refuses others access, that being shut out herself would've been a pretty nasty surprise.
The source adds that, backstage at Royal Albert Hall, the Duchess' guards employed what they call the "Royal Movement tactic" whereby "all hallways and stairs have to be kept clear" when Meghan's on the move.
That means not only was Kendall denied a one-on-one meeting with the royal, but it's possible she also had to move out of her way throughout the night. LOOOL.
And you know how well Kendall copes with not being the most important person in the room: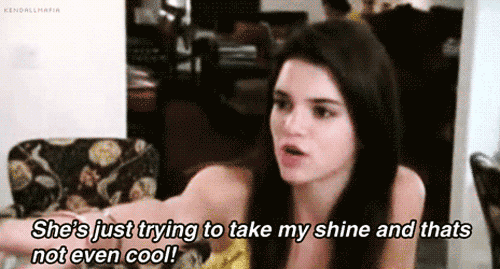 To make things even funnier, Meghan did hang out with two celebrities on the night, including her mate Clare and actress Rosamund Pike – and there are cheeky photobooth pics to prove it:
https://www.instagram.com/p/BrOlkXylxD6/
So it seems Meghan was down to hang with some celebs, and not others. Ouch.
Ahhh tough luck Kendall. Maybe better luck next time?