We all have that mate who goes over to London for exactly one (1) year to work in a bar and comes back to Australia sounding like an insane mash-up of Darryl Kerrigan and Jon Snow, because "oh bollocks I must have picked up the accent ha ha ha".
And now, newly-minted Duchess of Sussex Meghan (née Markle) has joined their ranks and taken on quite the posh little British accent.
In a Twitter video posted by a fan, Meghan can be heard testing out her new Pommy inflections on some unsuspecting commoners.
https://twitter.com/elzeiny99/status/1007242986248396801
Having sounded completely American just months ago, it's quite alarming just how quickly Meghan has transformed into your friend Robbo who pulled pints at the Walkabout in Shepherd's Bush back in 2013.
Let's not forget that Meghan's former life before she was royalty was acting, which probably makes her a bit more chameleon-like than the average punter when it comes to adopting accents, mannerisms etc.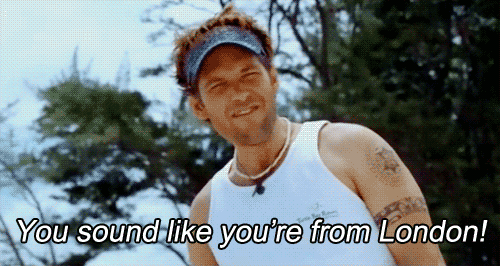 With the Duchess and her husbo Prince Harry / the Duke of Sussex heading Down Under in October, here's hoping Megs will pick up a true blue bogan accent while she's here.
Cann't bloody wait for her to call Harry "darl" on camera.