So here's a fun little fact you may or may not have been aware of: Brie Larson, queen of badassery, was in iconic noughties flick Suddenly 13 (also known as 13 Going On 30).
Yep, turns out your girl played one of the bitchy gals who picked on young Jenna, the gang known as the Six Chicks.
oh hai bb brie and ashley benson
Didn't know this slice of pop culture heaven? Don't feel bad, neither did Mark Ruffalo, the lead star of the flick.
The IRL Hulk was probed about Brie's appearance in his popular 2004 rom-com while walking the red carpet at the Avengers: Endgame world premiere.
Entertainment Tonight showed him pics from the flick and his response was as shocked as yours probably is RN.
"She was a mean girl! Oh my God, that's amazing," Ruffalo responded. "Wow, I didn't know that!"
He later clarified that they did not work together during filming as Larson appeared in the '80s flashback portion of the film when Jenna was a teenager (played by Christa B. Allen), and Ruffalo appeared in the modern-day portion when Jenna is an adult big-time magazine editor (played by Jennifer Garner, obvs).
Check out the hilarious revelation below:
Fun fact #1: Brie Larson was in '13 Going on 30' with Mark Ruffalo

Fun fact #2: He was just as shook as we were! ???? #AvengersEndgame pic.twitter.com/nMXs26vOJp

— Entertainment Tonight (@etnow) April 23, 2019
Meanwhile Avengers: Endgame is in cinemas now if you wanna see these two share a screen once again.
Not to give anything away here (#Don'tSpoilTheEndGame), but there's no bloody way that he wouldn't be aware that Brie is in this one.
She is absolutely unmissable.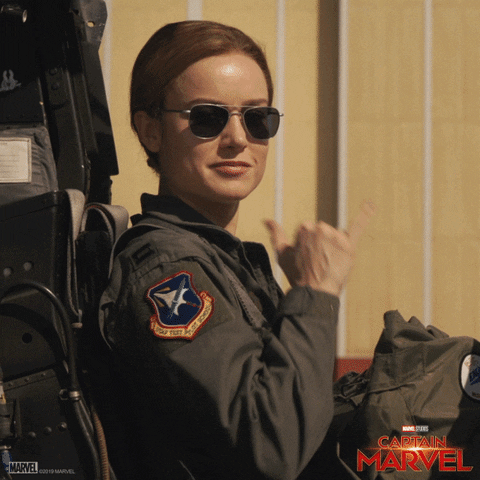 She's Captain Marvel, big-time Marvel superhero
Image: Getty Images