When it was announced that Margot Robbie had successfully pushed for a Suicide Squad spinoff starring a bunch of lady villains, I was v. skeptical about whether or not it would actually go ahead. It sounded too good to be true (the female villains are the GOAT, IMO) plus with the critical failure of Suicide Squad, I was doubtful as to whether DC would back another spinoff since they're already working on a deranged rom-com project featuring Jared Leto's Joker.
[jwplayer t3015h2z]
So is there room for an all-female villain spinoff in this already murky DC-villainverse? Yes, the answer is yes. And Robbie has the receipts.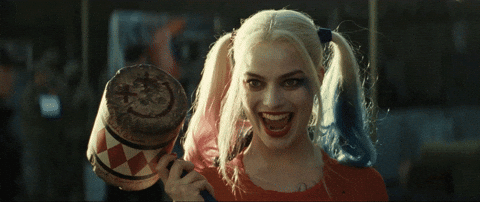 The Aussie actress has taken to Instagram to reveal that she's received a script for the flick which had an early title of Birds of Prey (which is also the title on the document), only Robbie has added that the extended title is: Birds of Prey (And the Fantabulous Emancipation of One Harley Quinn.
The Hollywood Reporter has confirmed that this is, indeed, the film's actual title.
https://www.instagram.com/p/Bqaj4shDKEY/?utm_source=ig_embed
Robbie reprises her role as the baseball bat-wielding psycho alongside Mary Elizabeth Winstead as Huntress, Jurnee Smollett-Bell as Black Canary, Rosie Perez as Renee Montoya, and Ella Jay Basco as Cassandra Cain.
Contrary to early reports, Poison Ivy will not be along for the ride, sadly.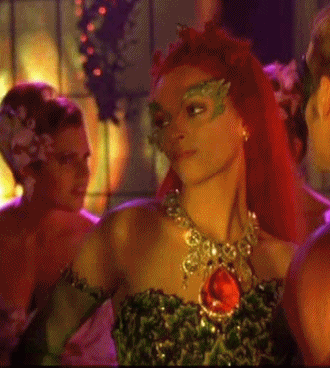 As for the concept of the film, the word 'emancipation' could signal Harley's separation from the Joker which makes sense considering he's off doing his own thing in that Joker spinoff.
In fact, there's a storyline in the animated series where she briefly ditches the Joker to cause chaos with Poison Ivy.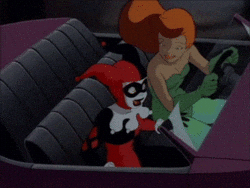 thelma and louise, but make it psycho
It doesn't look like they're following this concept too closely as Ivy isn't among the list of characters joining the flick, but it could be a rejigged version with Harley teaming up with the aforementioned badass babes.
Meanwhile, Sue Kroll is producing via her Kroll & Co Entertainment banner, along with Robbie and her LuckyChap Entertainment and Bryan Unkeless' Clubhouse Pictures.
Warner Bros.' Birds of Prey (And The Fantabulous Emancipation of One Harley Quinn) is set to fly into theaters on Feb. 7, 2020.